Each network shows amendment cosponsorships between two members of the Tunisian Constituent Assembly.
The data come from Marsad (July 2014).
All networks are undirected graphs drawn with the Fruchterman-Reingold force-directed algorithm. The nodes are sized by weighted degree, using weights that are proportional to the number of bills cosponsored and inversely proportional to the number of sponsors on each bill (see Newman 2001 and Fowler 2006). When two or more nodes belong to the same group, any existing tie(s) between them is given the color of that group.
See the interactive visualization or the ideal point estimates.
Number of amendment sponsors by Electoral Law article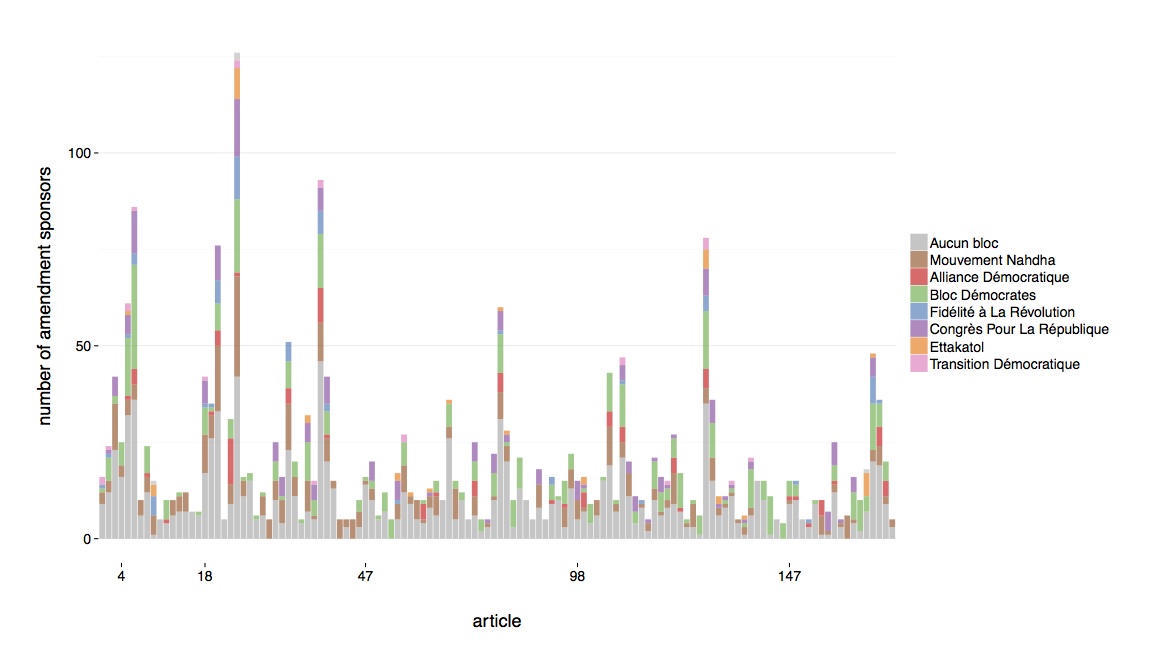 Number of amendment sponsors by Constitution article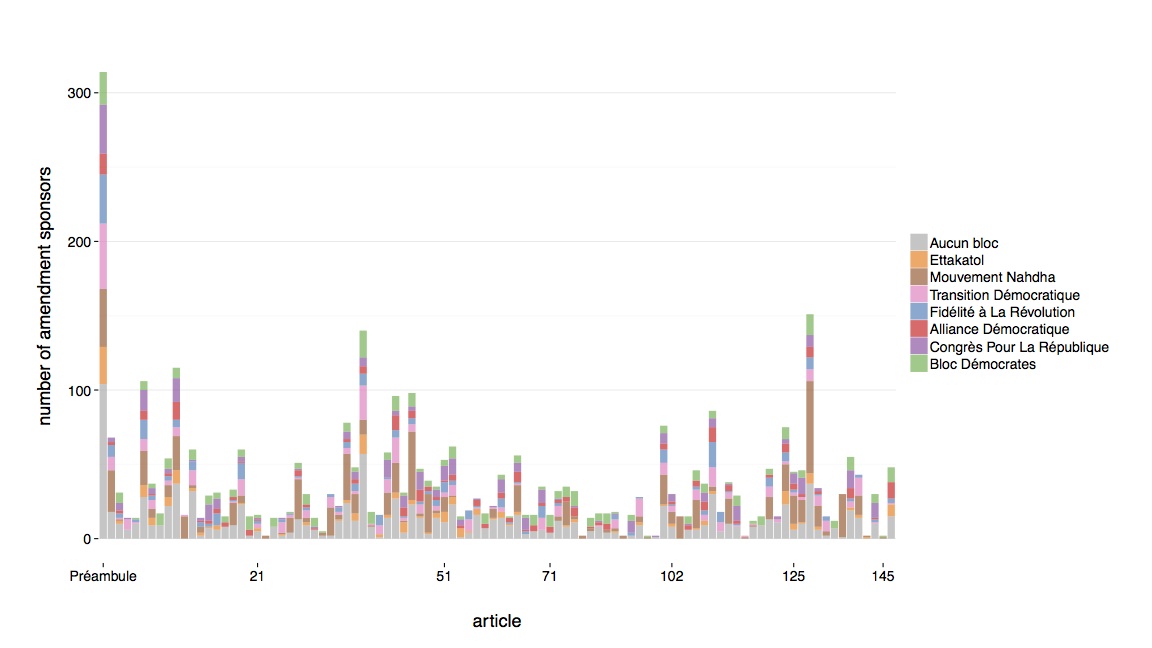 Complete Electoral Law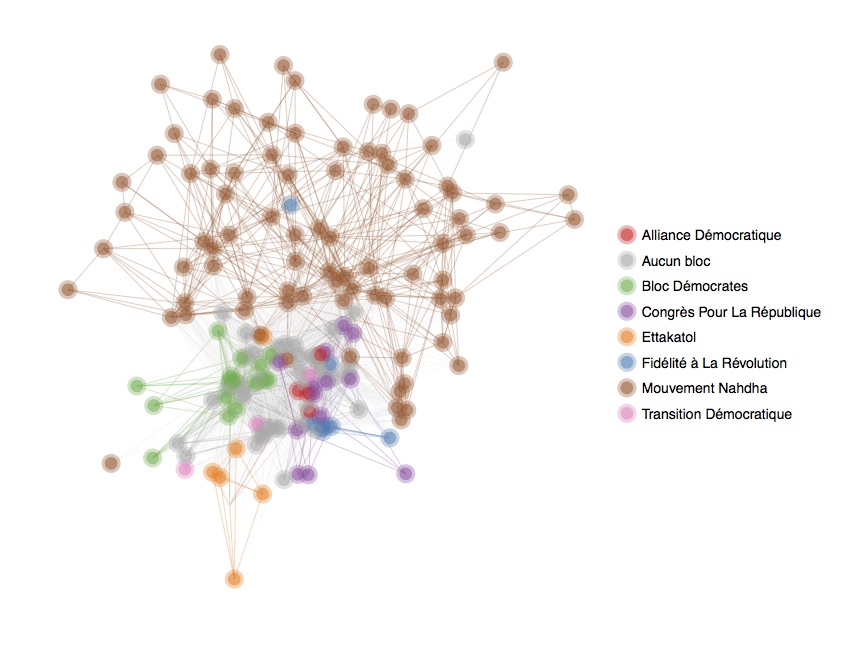 Complete Constitution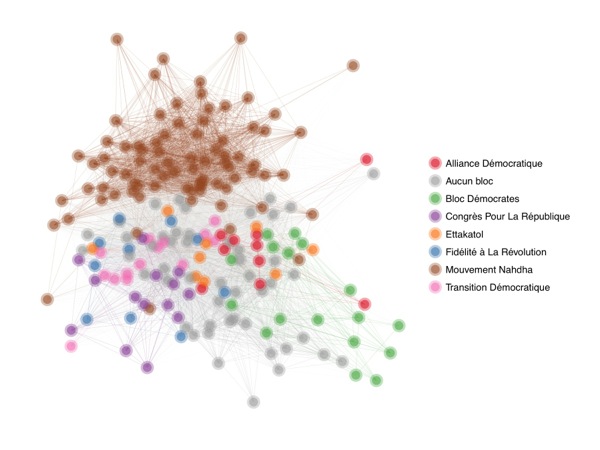 Préambule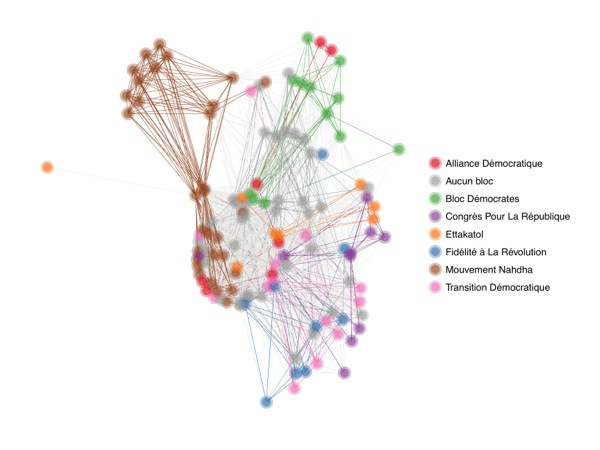 Ch. 1 (principes généraux)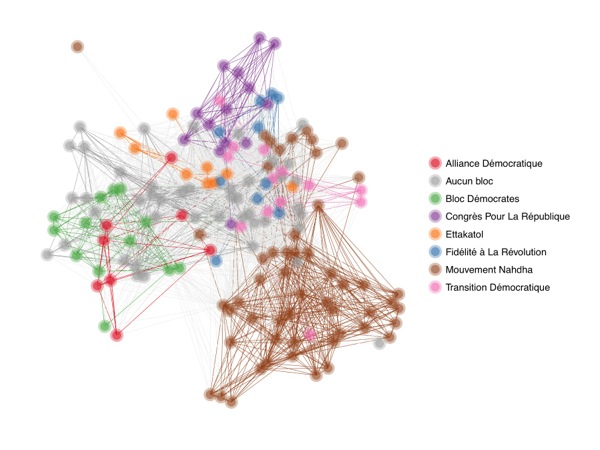 Ch. 2 (droits et libertés)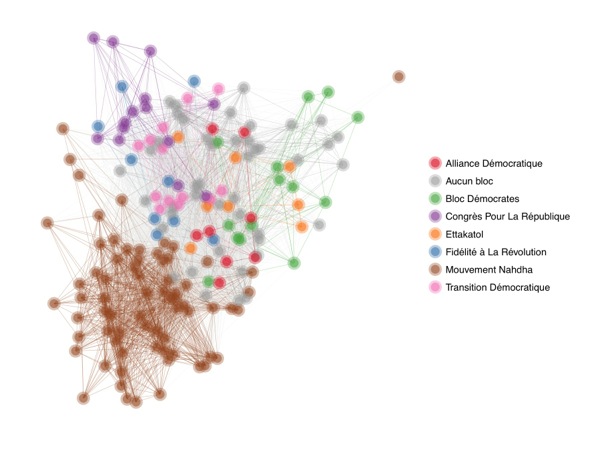 Ch. 3 (pouvoir législatif)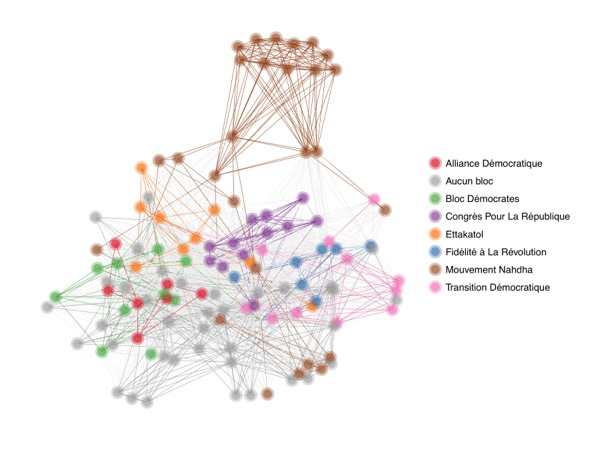 Ch. 4 (pouvoir exécutif)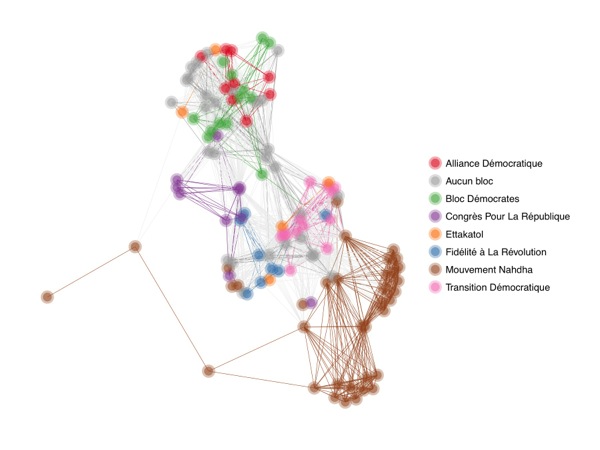 Ch. 5 (pouvoir judiciaire)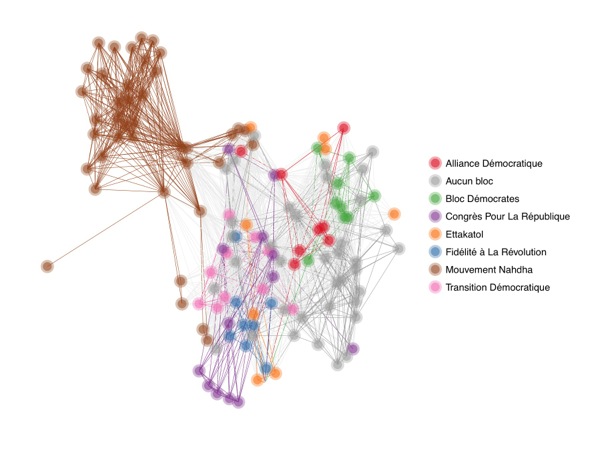 Ch. 6 (diverses instances)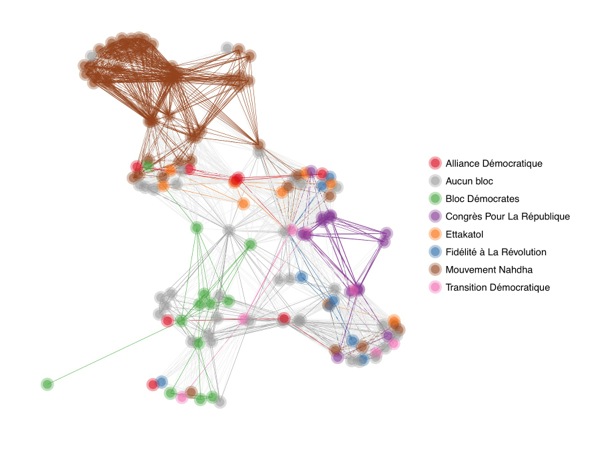 Ch. 7 (pouvoir local)