Each network shows bill cosponsorships in the South Korean Parliament.
The data, which come from Politics in Korea by Team Popong, are split by legislature.
All networks are directed graphs drawn with the Kamada-Kawai force-directed algorithm. The ties connect the first author of each bill to the cosponsors of that bill. Importantly, because there are many, many different political parties, only those with 5 or more members are given a random color in each legislature. Parties with less than 5 members are shown in light grey, and independents are shown in dark grey. Click on the graph to see the (sometimes abbreviated) names of the parties.
Similar graphs are available for other countries.
L. 2 (1950–1954)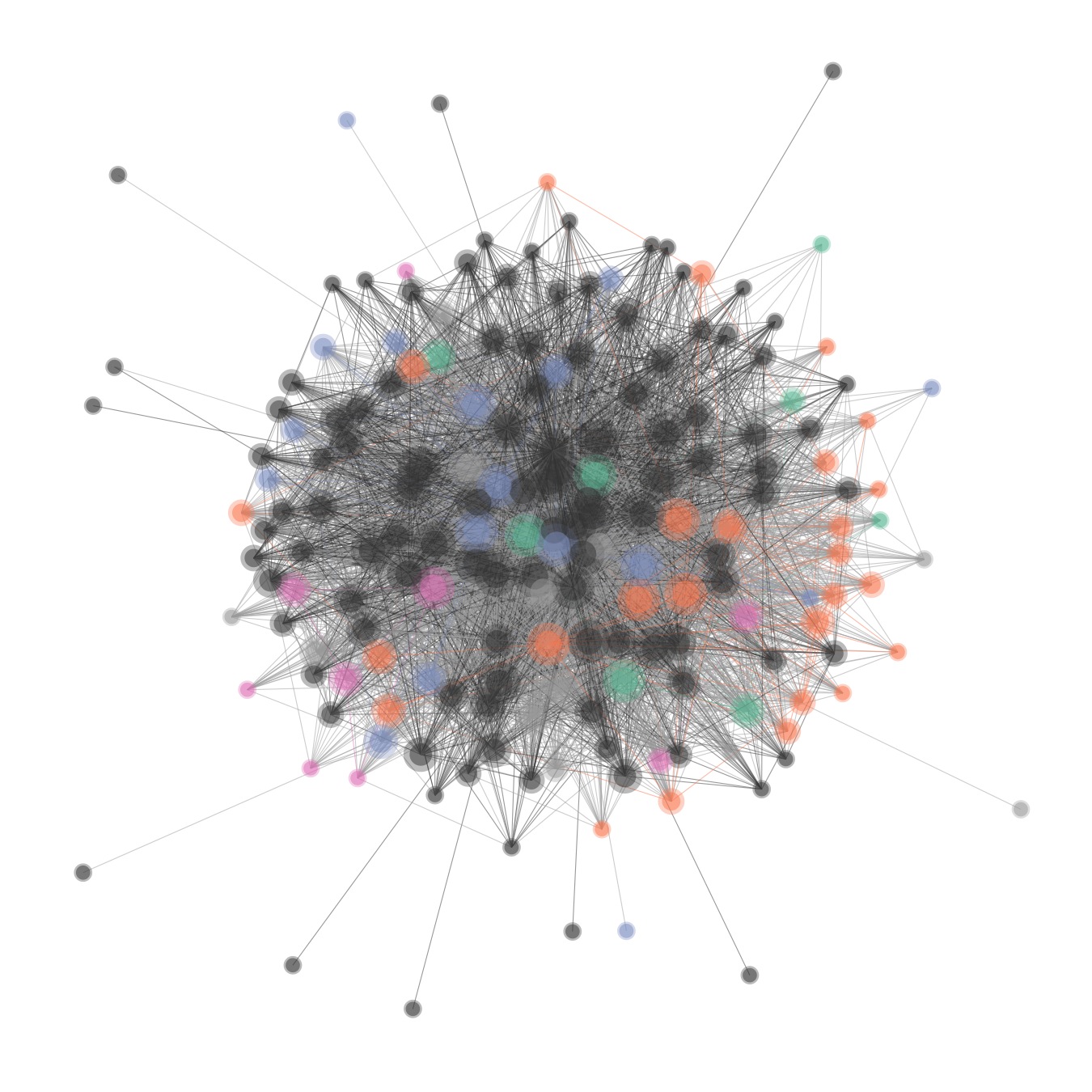 L. 3 (1954–1958)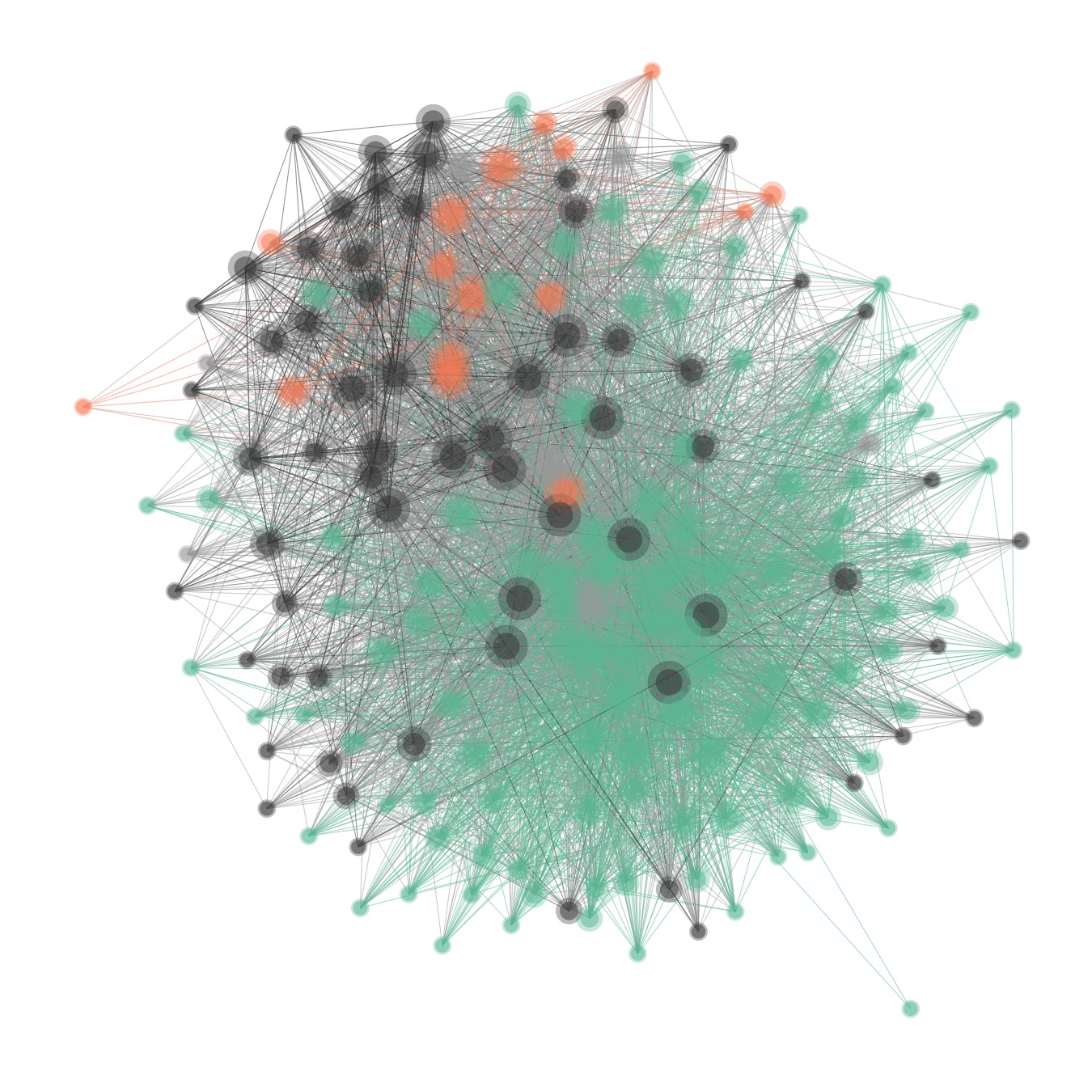 L. 4 (1958–1960)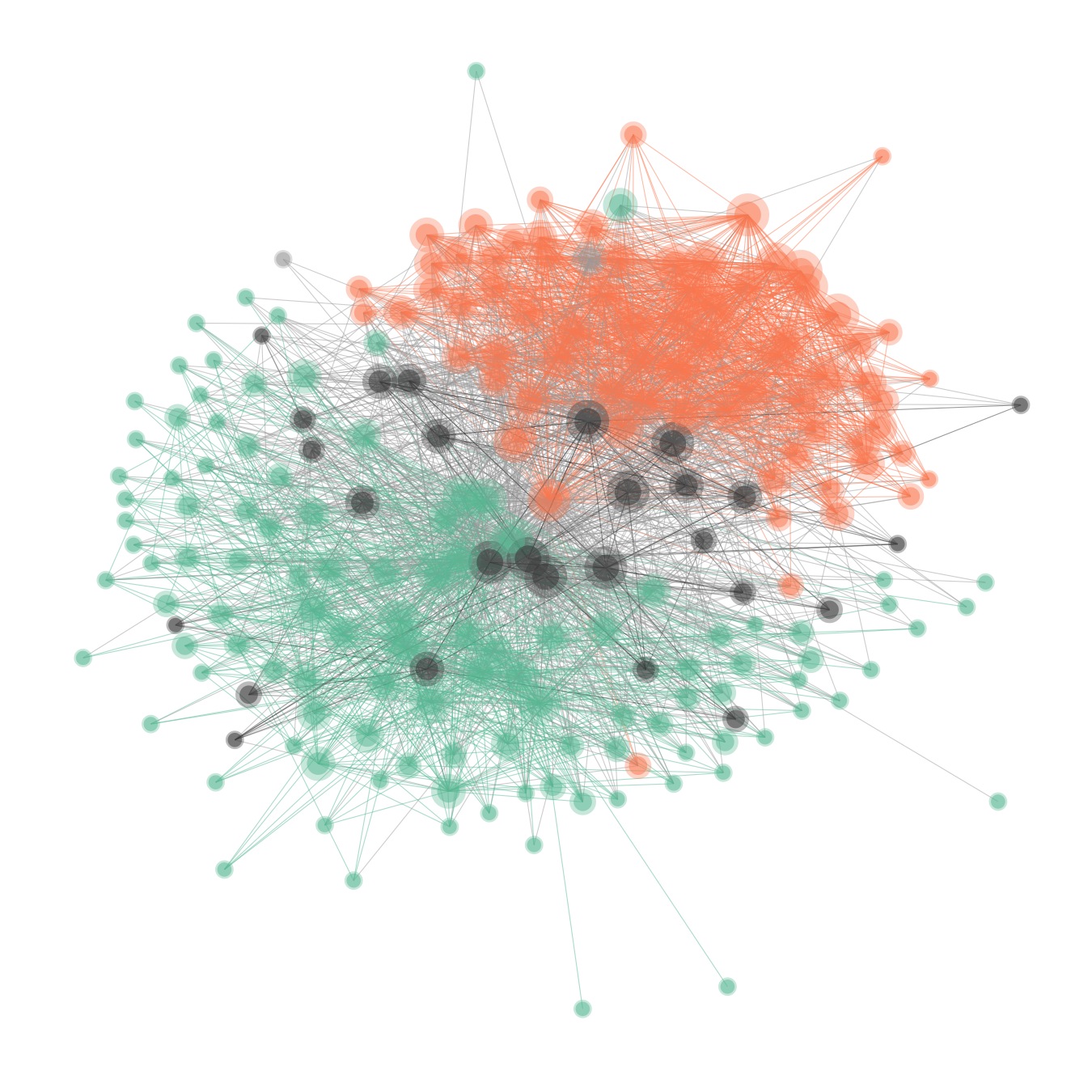 L. 5 (1960–1963)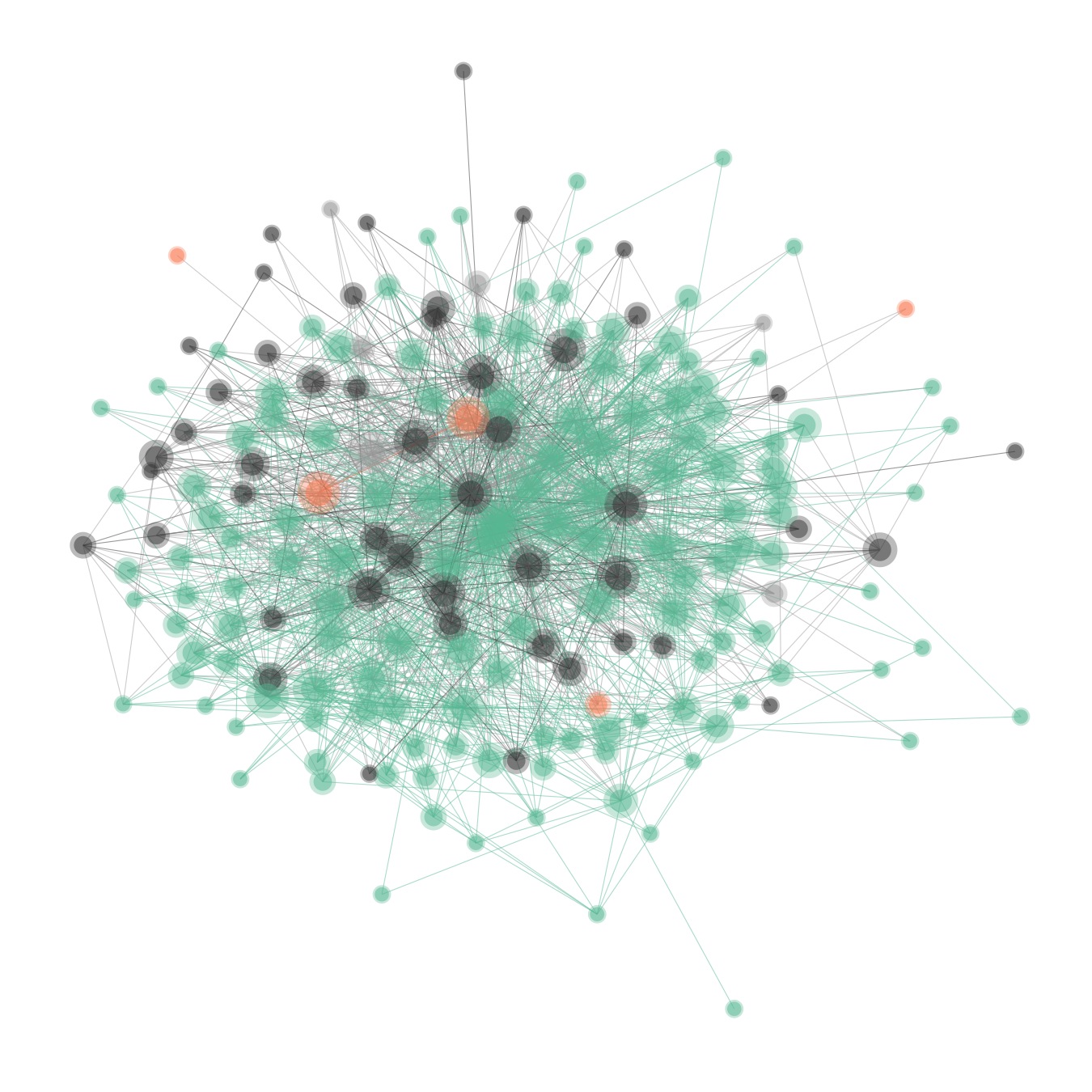 L. 6 (1963–1967)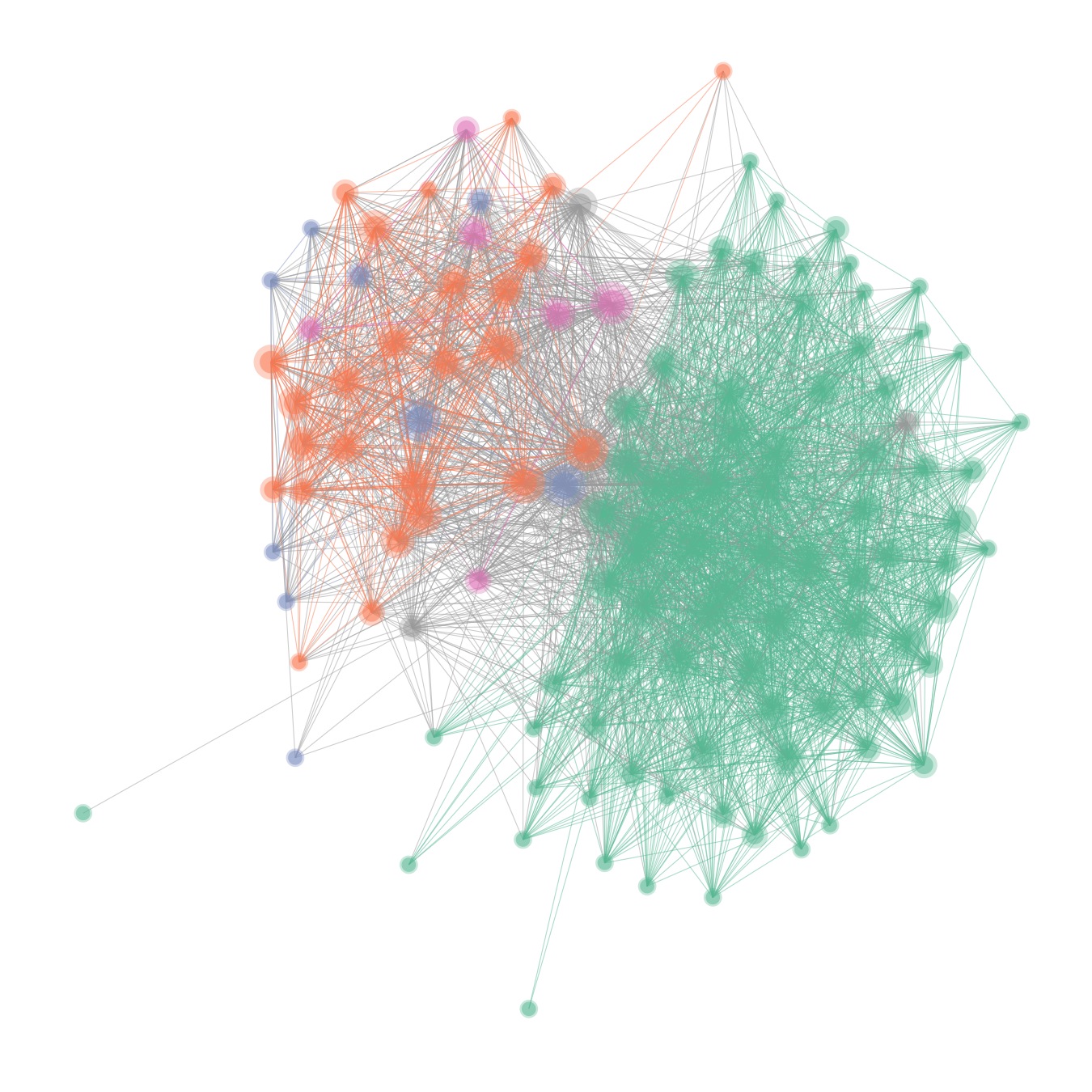 L. 7 (1967–1971)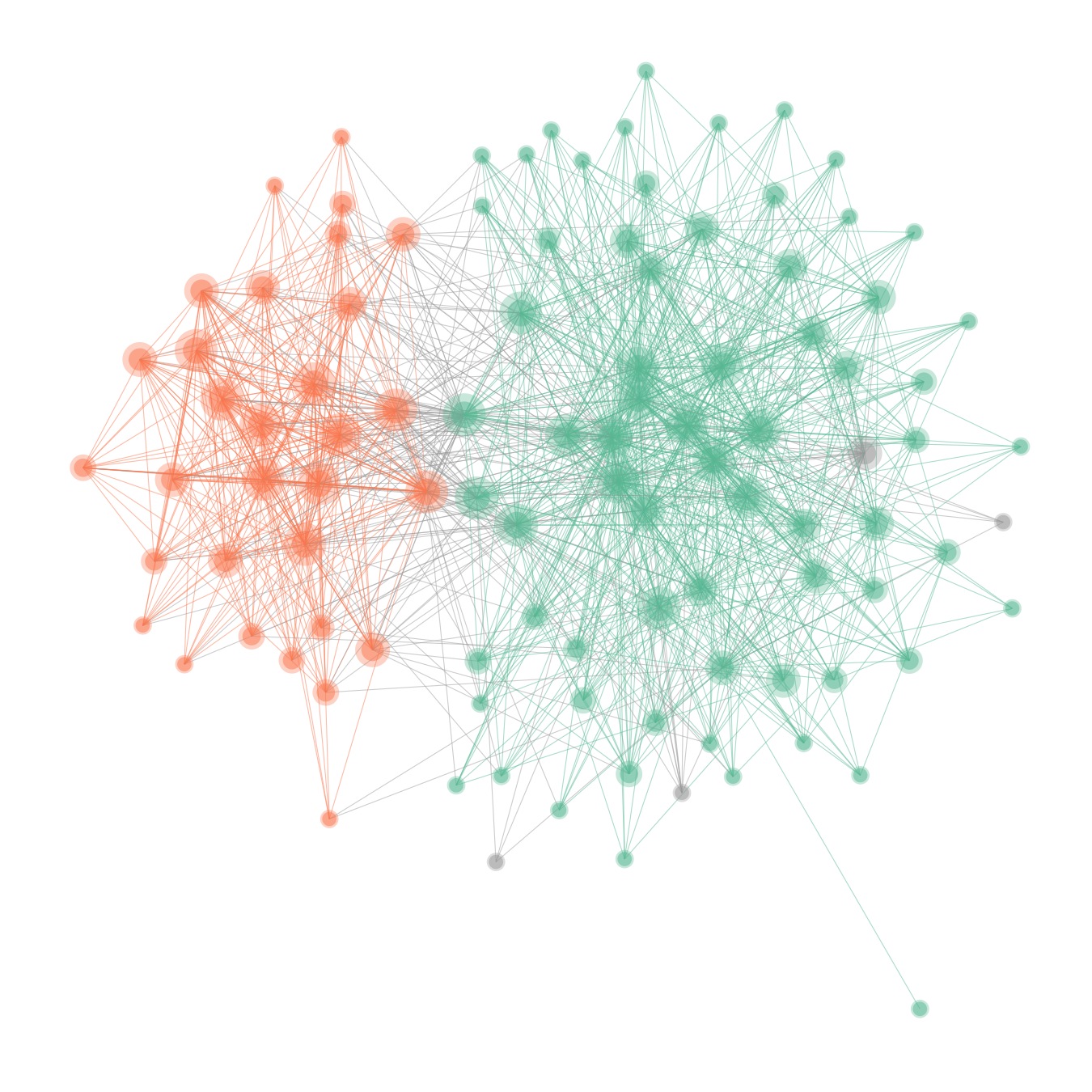 L. 8 (1971–1973)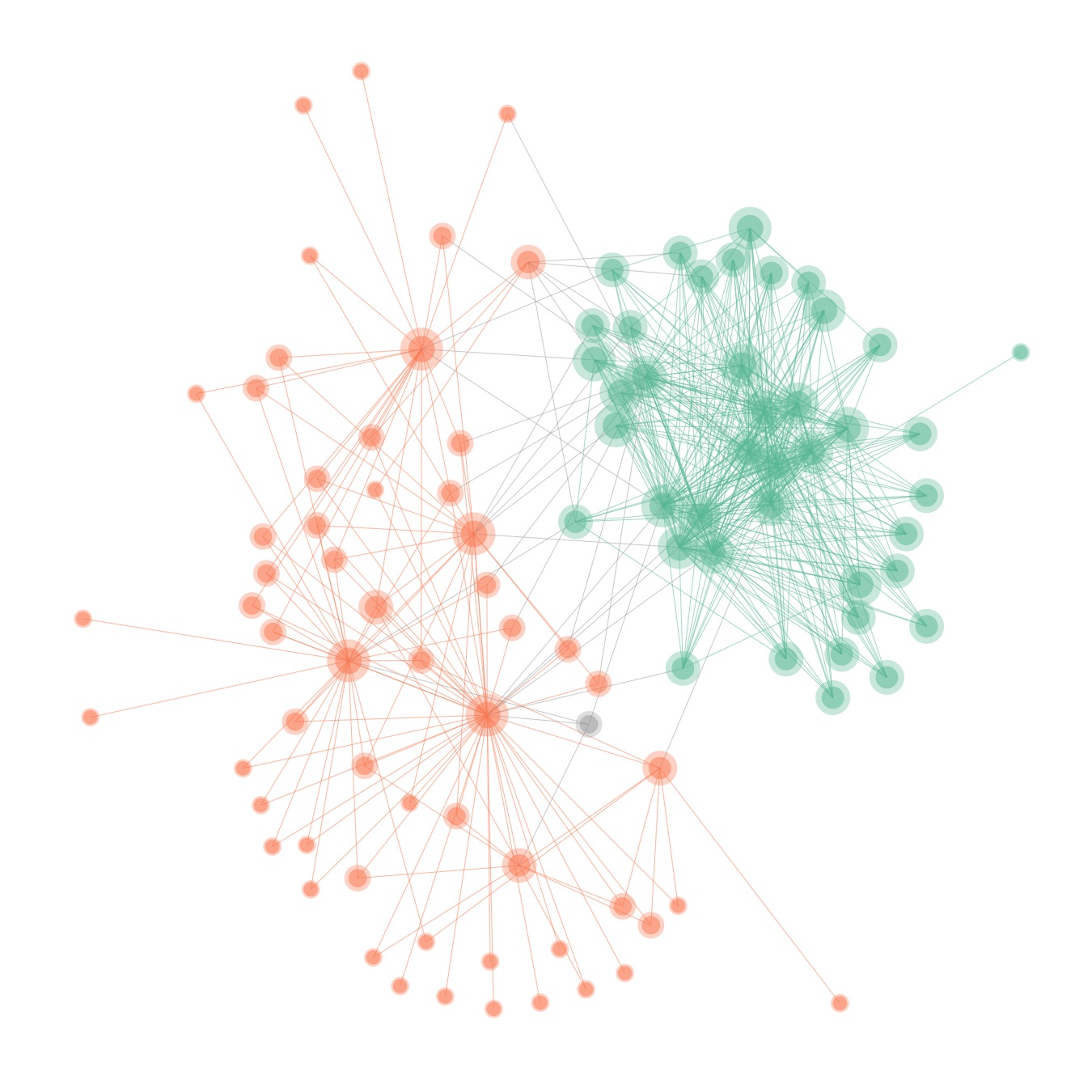 L. 9 (1973–1978)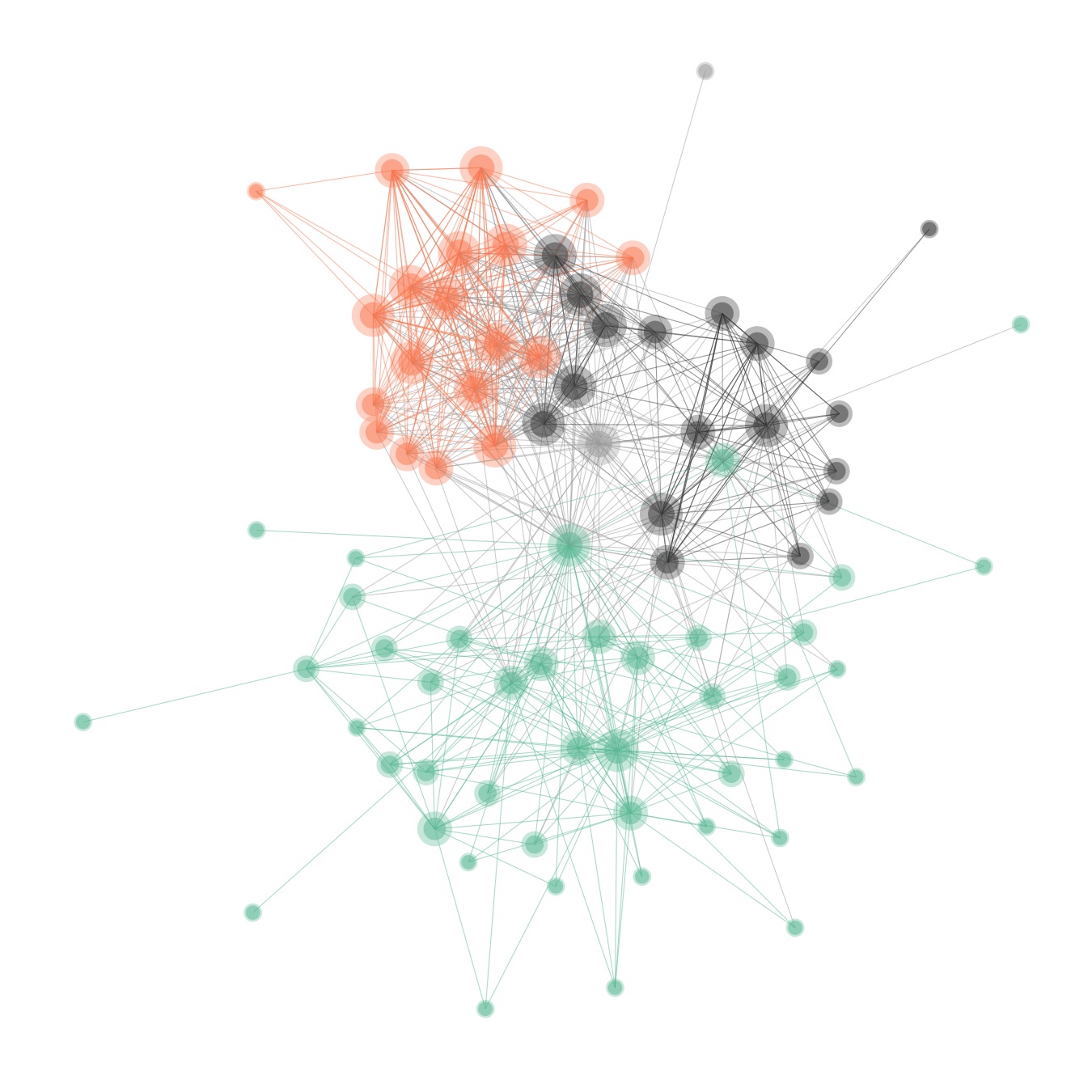 L. 10 (1978–1981)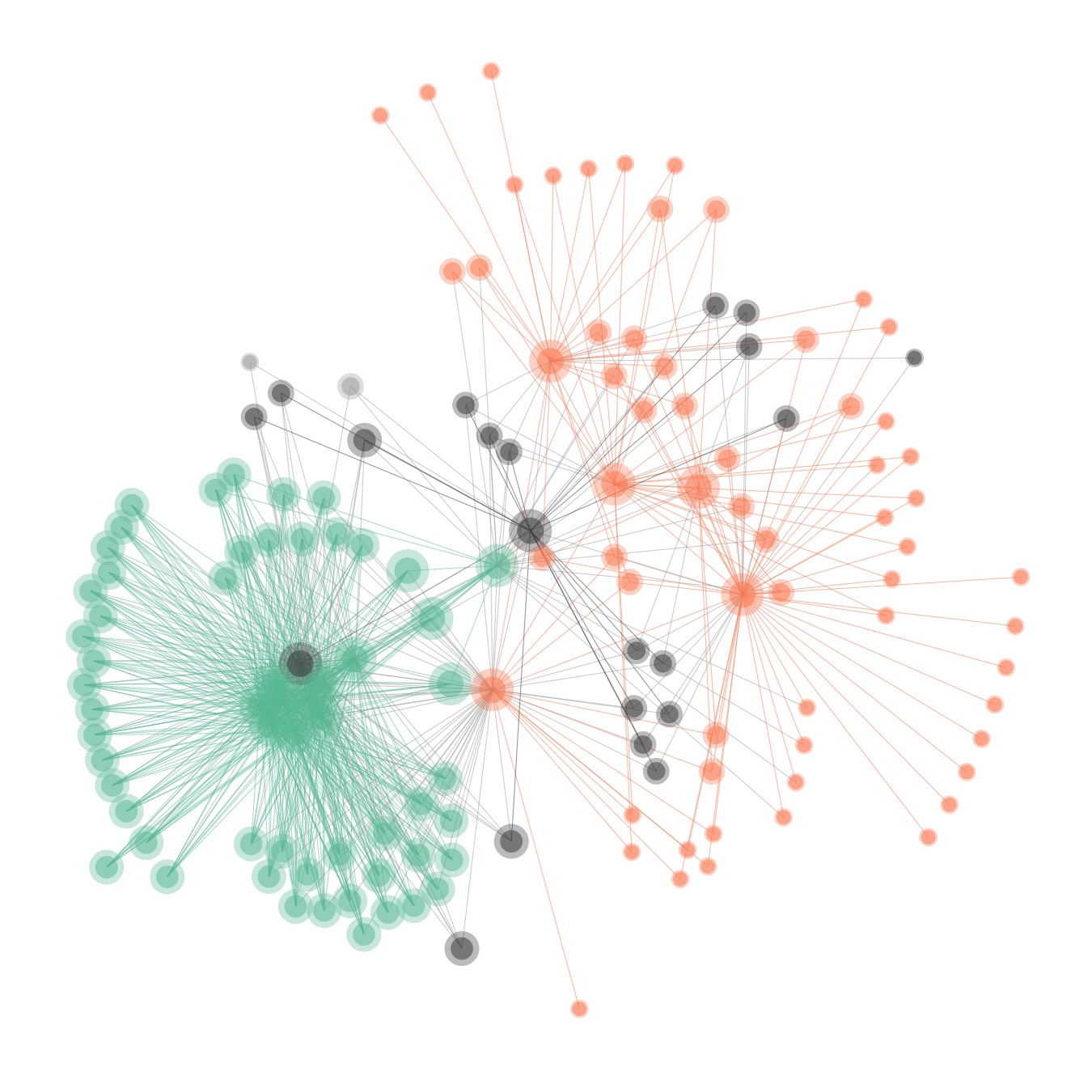 L. 11 (1981–1985)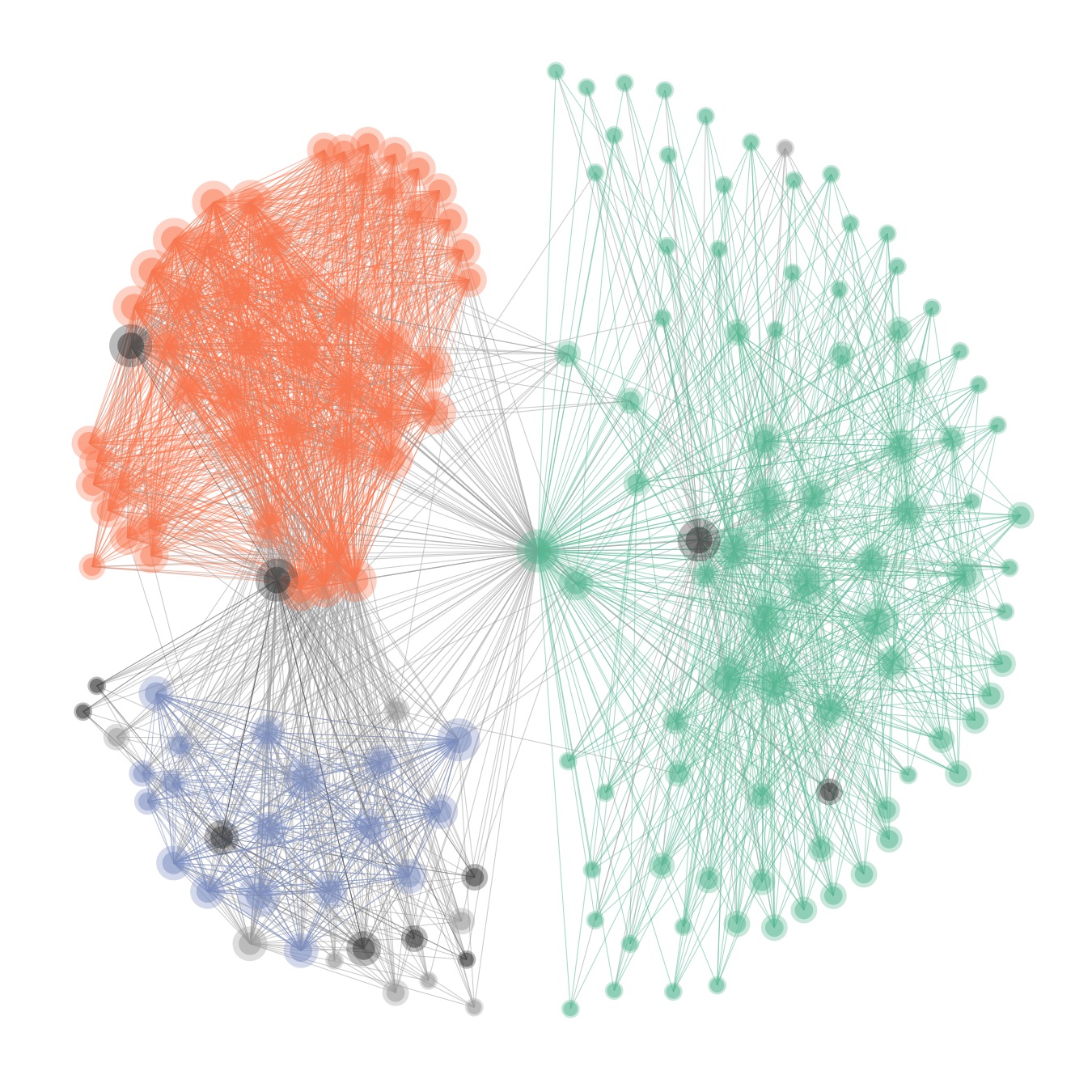 L. 12 (1985–1988)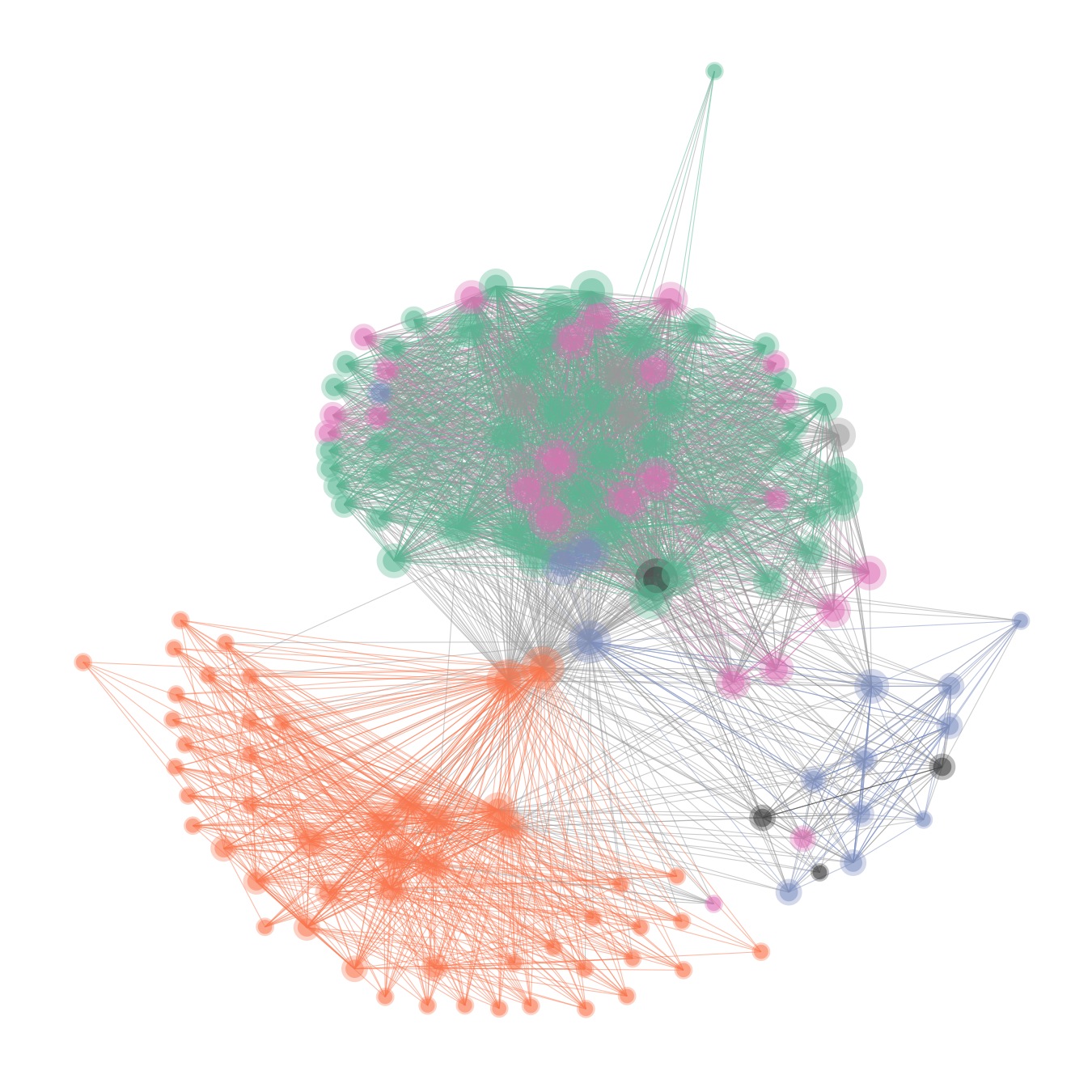 L. 13 (1988–1992)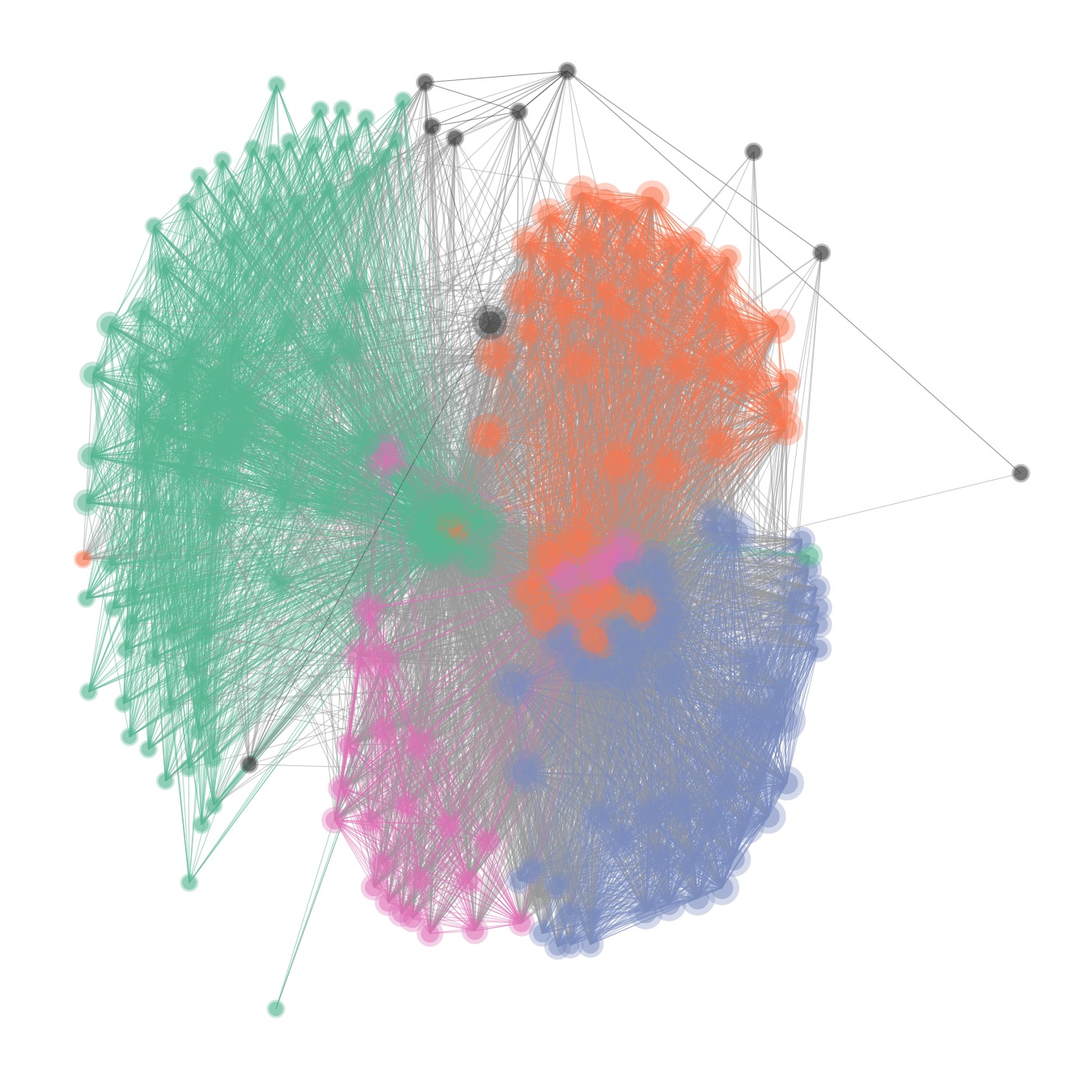 L. 14 (1992–1996)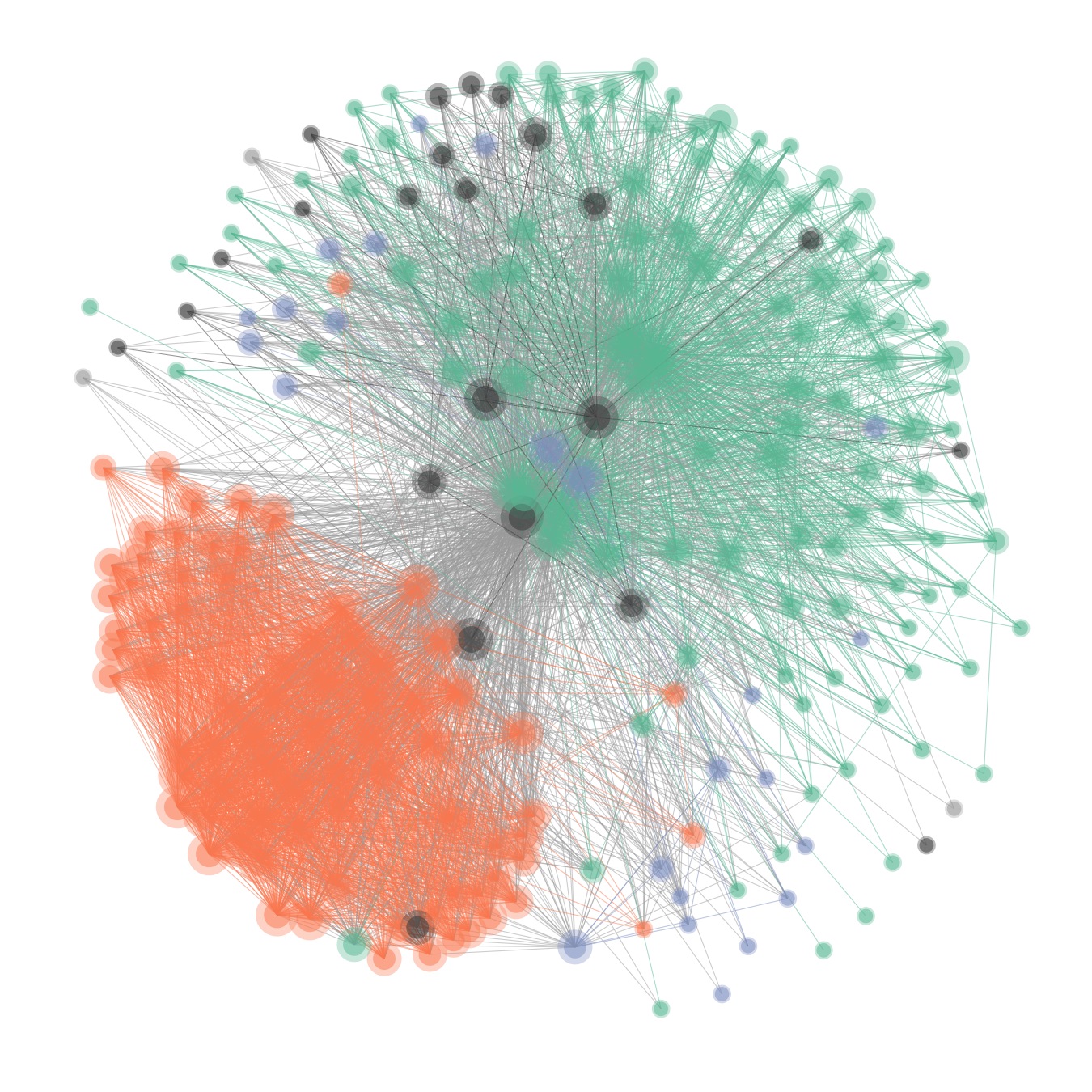 L. 15 (1996–2000)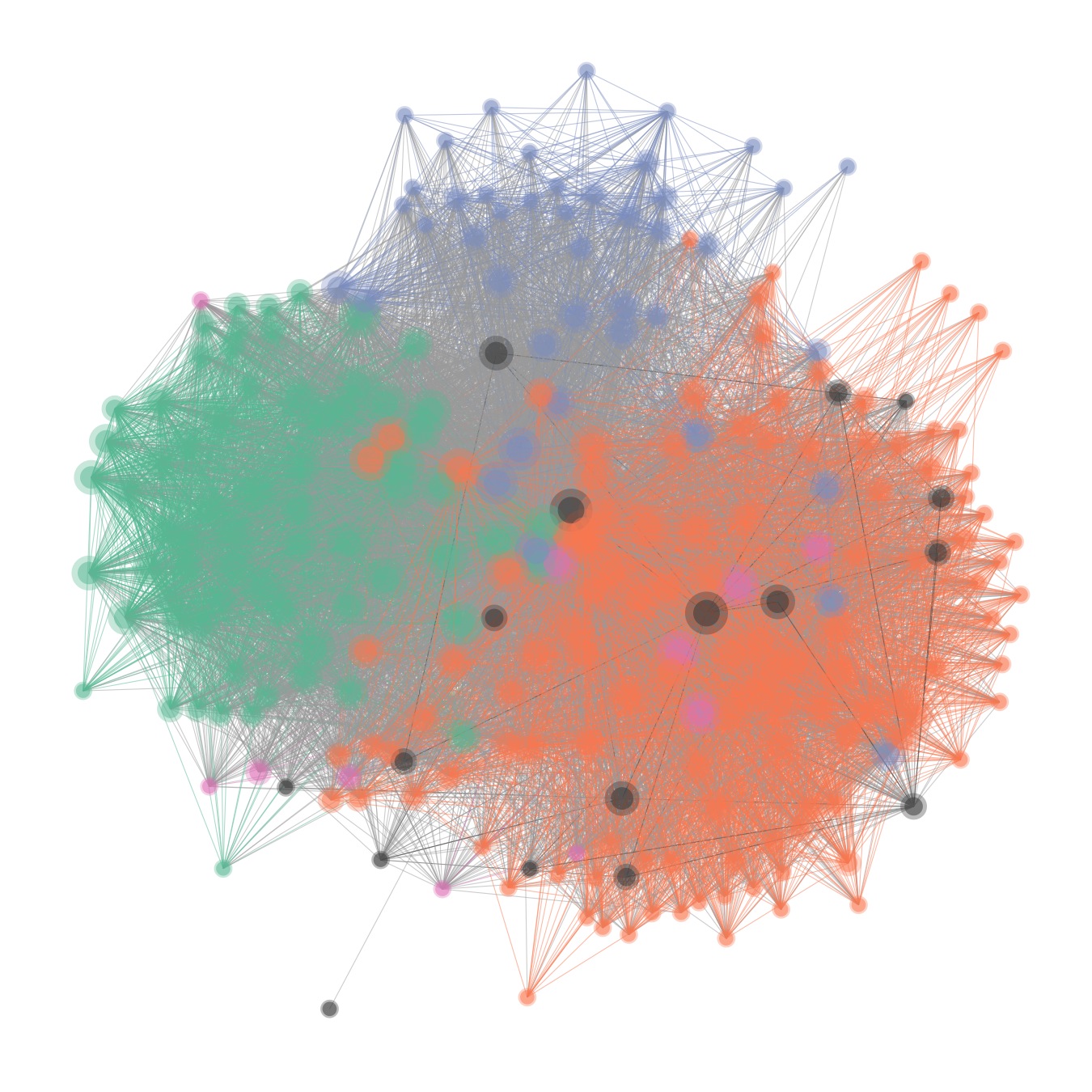 L. 16 (2000–2004)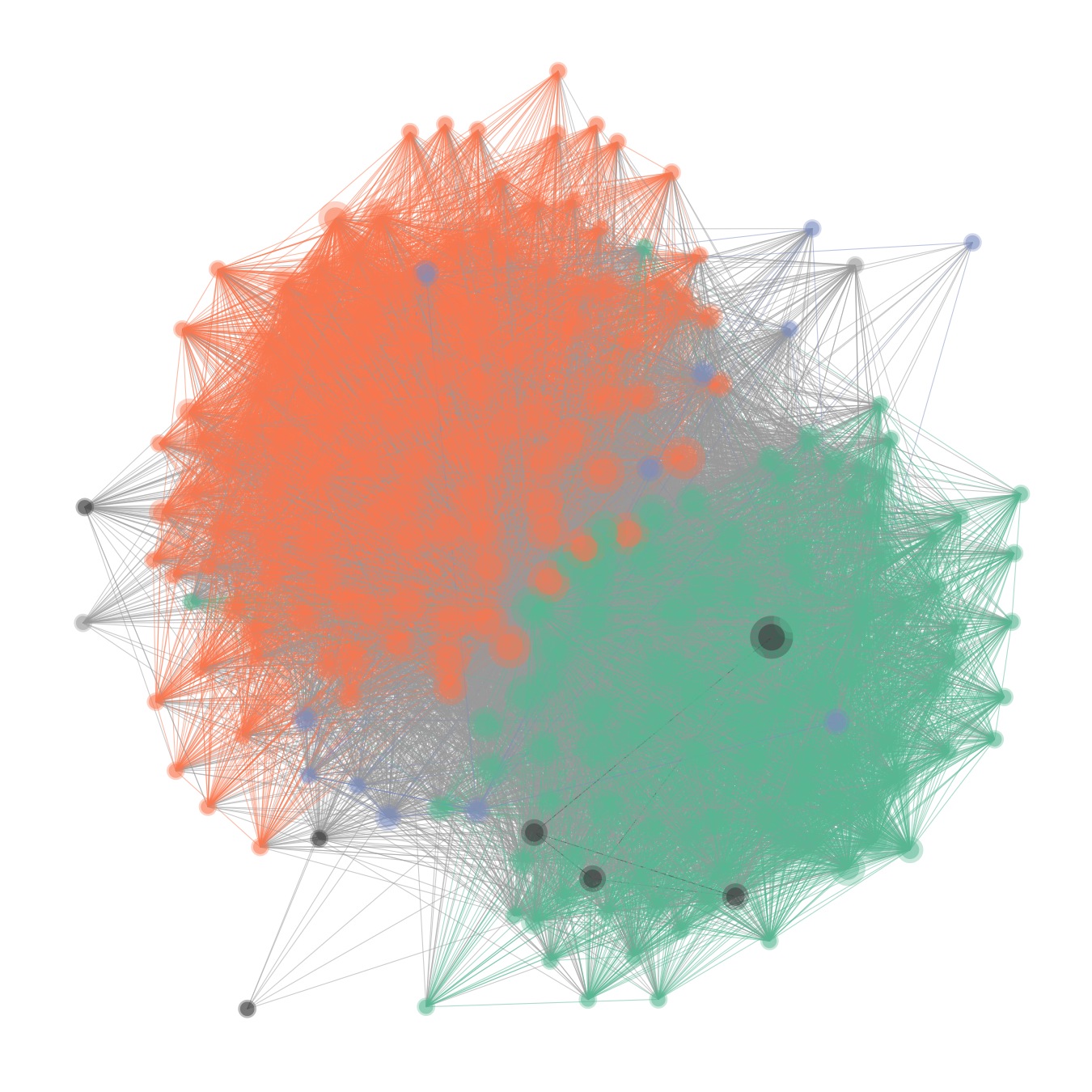 L. 17 (2004–2008)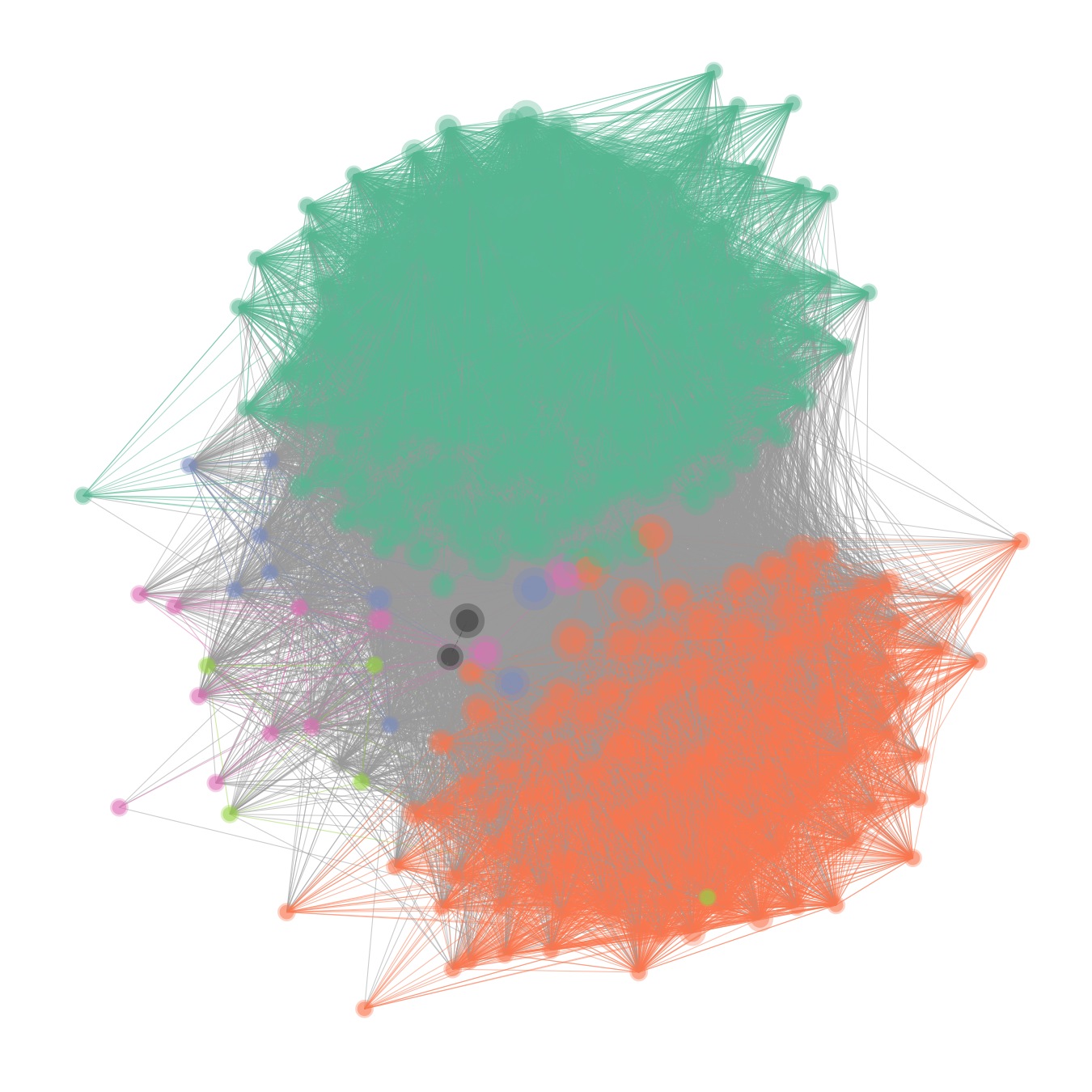 L. 18 (2008–2012)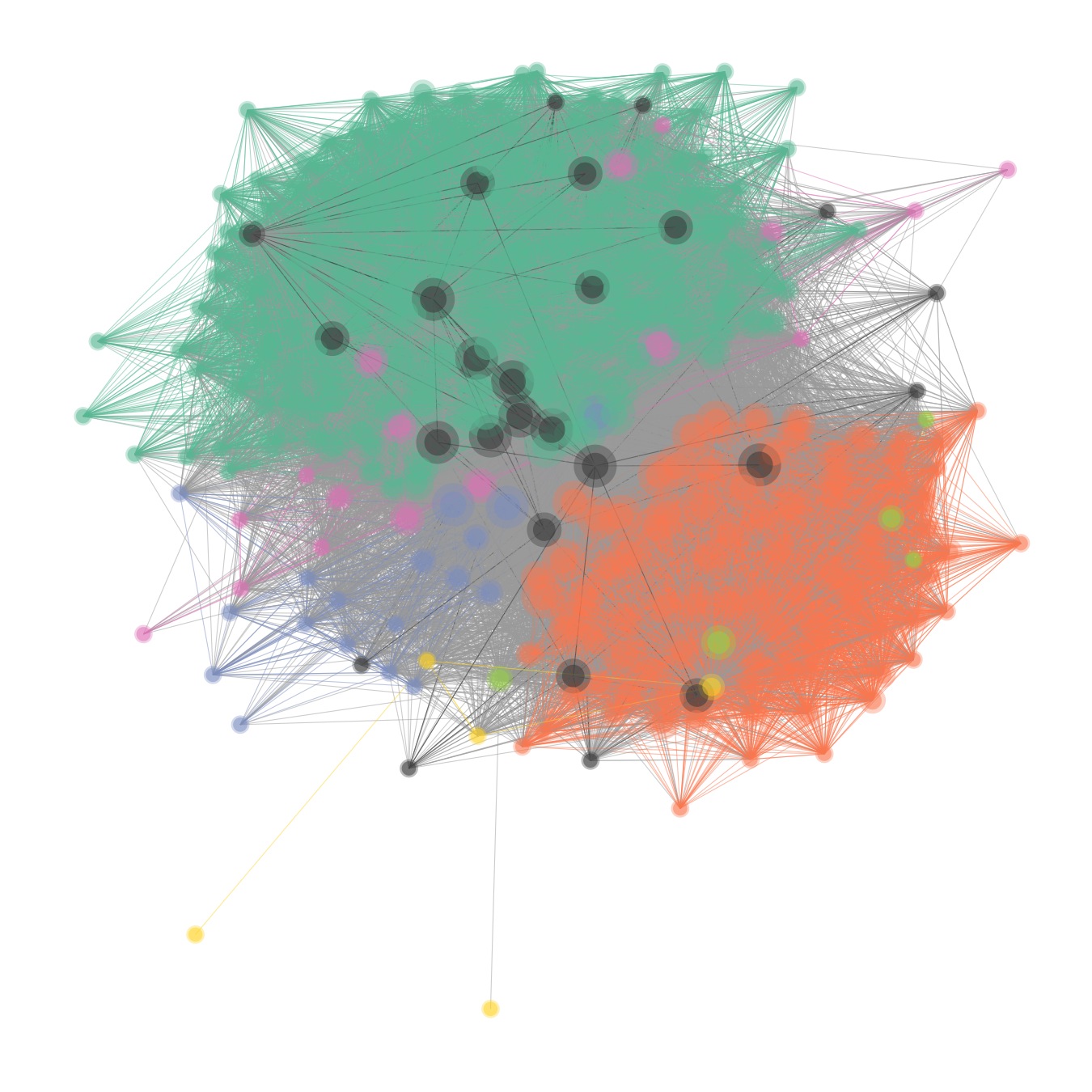 L. 19 (2012–)