Each network shows bill cosponsorships in the Israeli Parliament.
The data, which come from the official Knesset website and from Open Knesset by The Public Knowledge Workshop, cover years 2009–2015 and are split by legislature.
All networks are directed graphs drawn with the Fruchterman-Reingold force-directed algorithm. The ties connect the first author of each bill to the cosponsors of that bill. The nodes are sized by unweighted total degree. When two nodes belong to the same group, any existing tie between them is given the color of that group. There is a guide to party codes and colors at the end of this page.
See the interactive visualization, or view other countries.
K. 18 (2009–2013)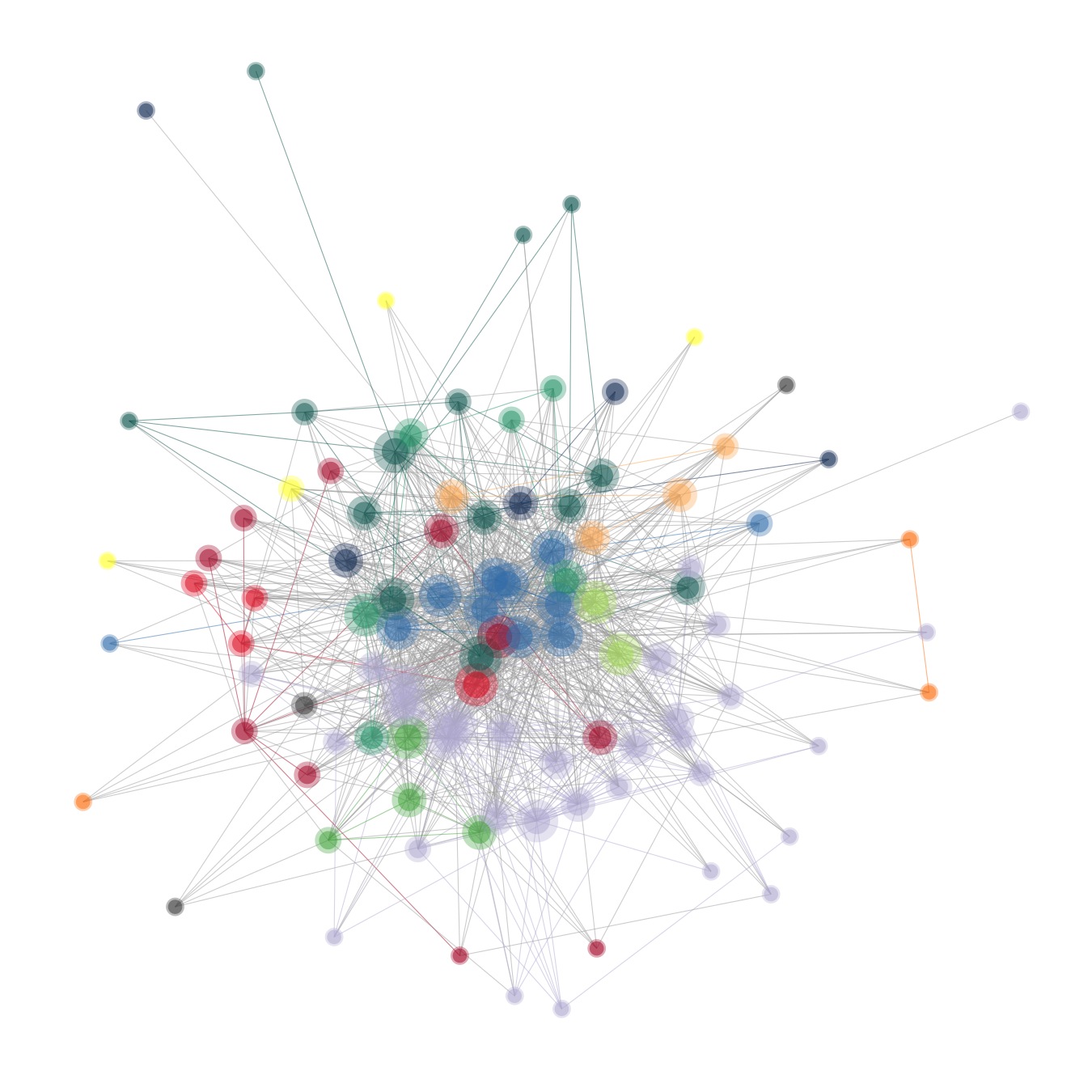 K. 19 (2013–2015)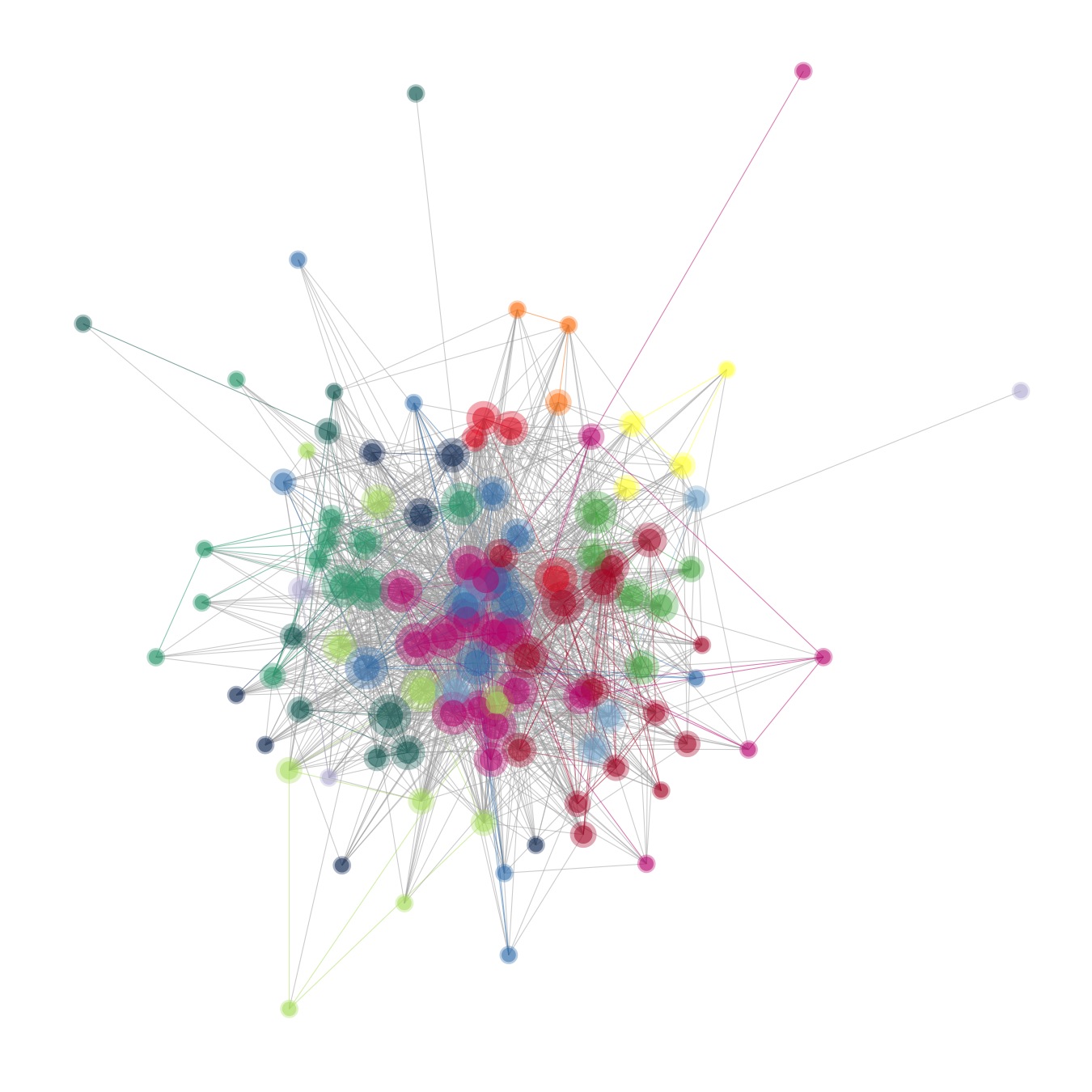 K. 20 (2015–)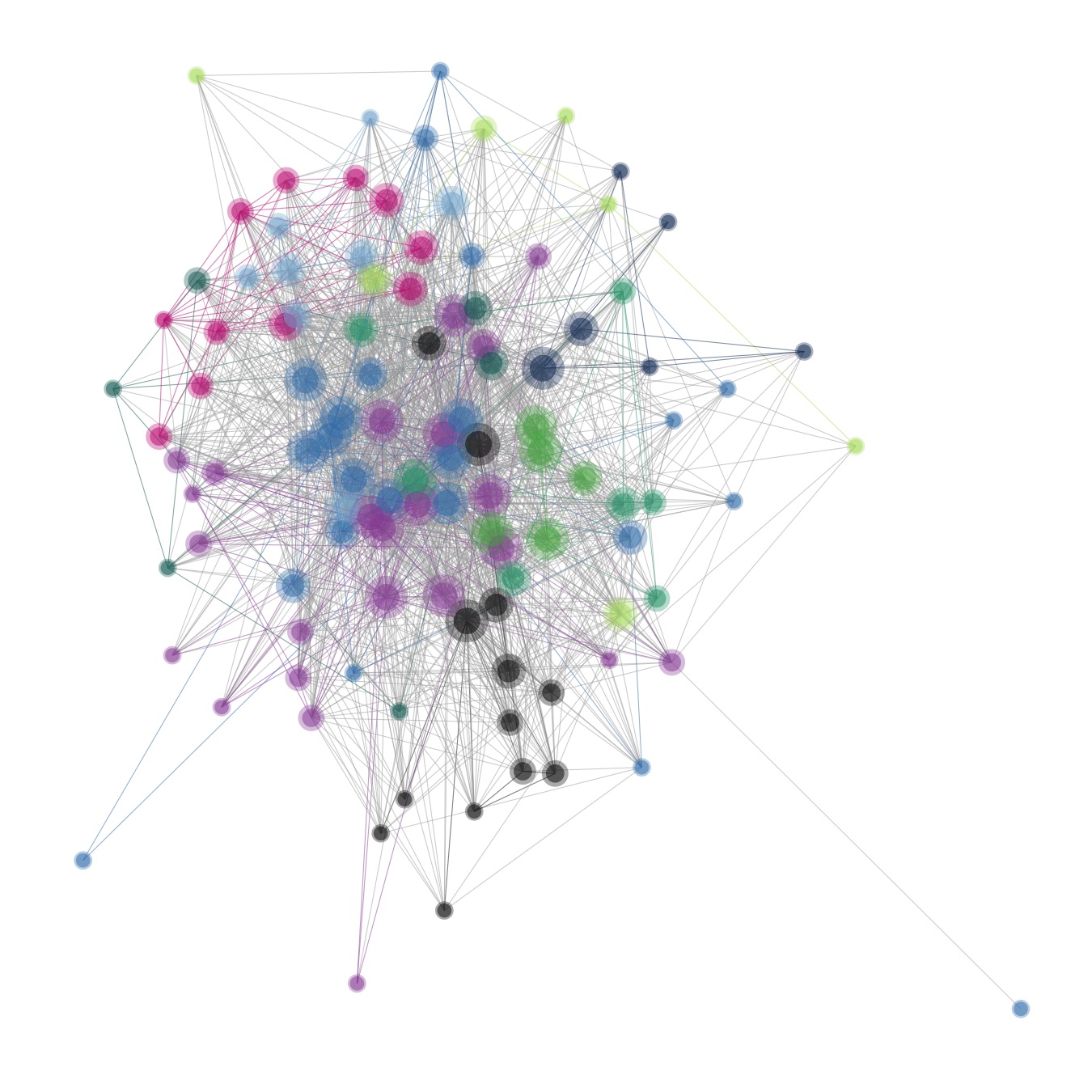 Party groups
BALAD

Balad, orange

JL

Joint List, black

HADASH

Hadash, light red

MERETZ

Meretz, green

INDEP

Independence, dark grey

LAB

Labour Party, red

ZU

Zionist Union, purple

HATNUAH

Hatnuah, light blue (2013–2015)

KADIMA

Kadima, light purple

KULANU

Kulanu, light blue (2009–2013)

YA

Yesh Atid, magenta

LIKUD

Likud, blue

UTJ

United Torah Judaism, dark blue

SHAS

Shas, dark green

JH

The Jewish Home, light green

YB

Yisrael Beiteinu, teal

NU

National Union, light orange

UAL

United Arab List, yellow