Each network shows bill cosponsorships in the lower or upper chamber of the Czech Parliament.
All networks are directed graphs drawn with the Fruchterman-Reingold force-directed algorithm. The ties connect the first author of each bill to the cosponsors of that bill. The nodes are sized by unweighted total degree. When two nodes belong to the same group, any existing tie between them is given the color of that group. There is a guide to party codes and colors at the end of this page.
See the interactive visualization, or view other countries.
Poslanecká sněmovna (lower chamber)
L. 2 (1996–1998)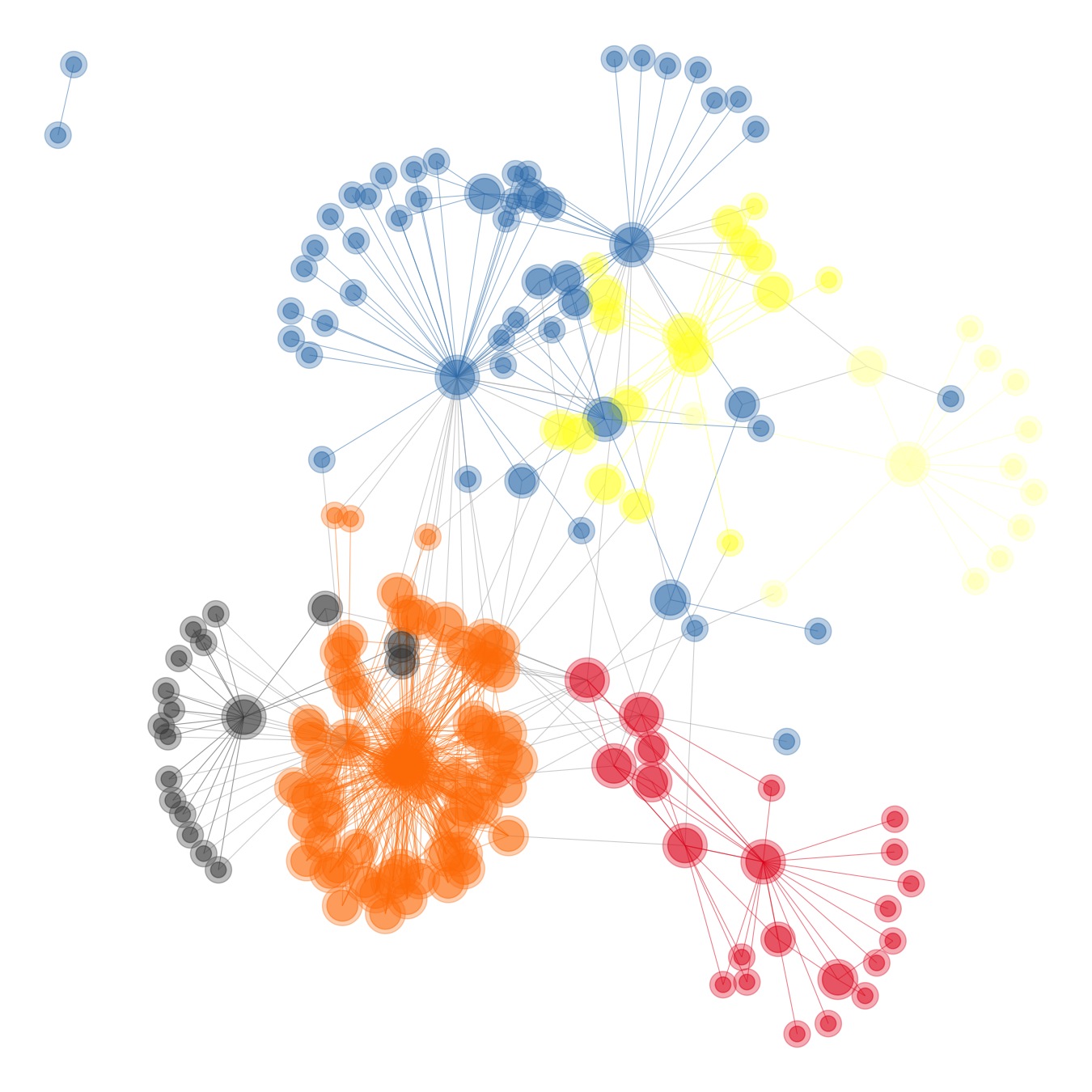 L. 3 (1998–2002)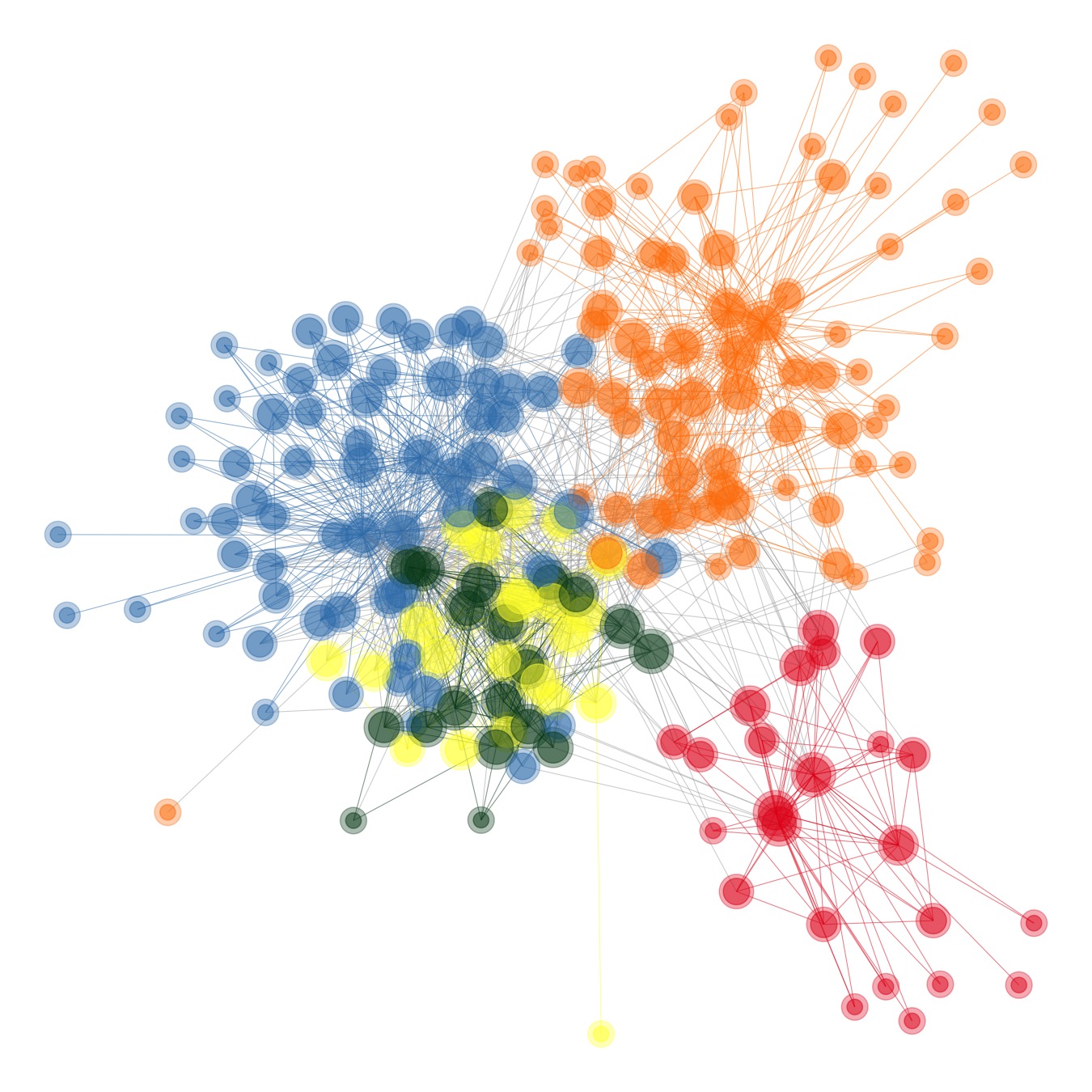 L. 4 (2002–2006)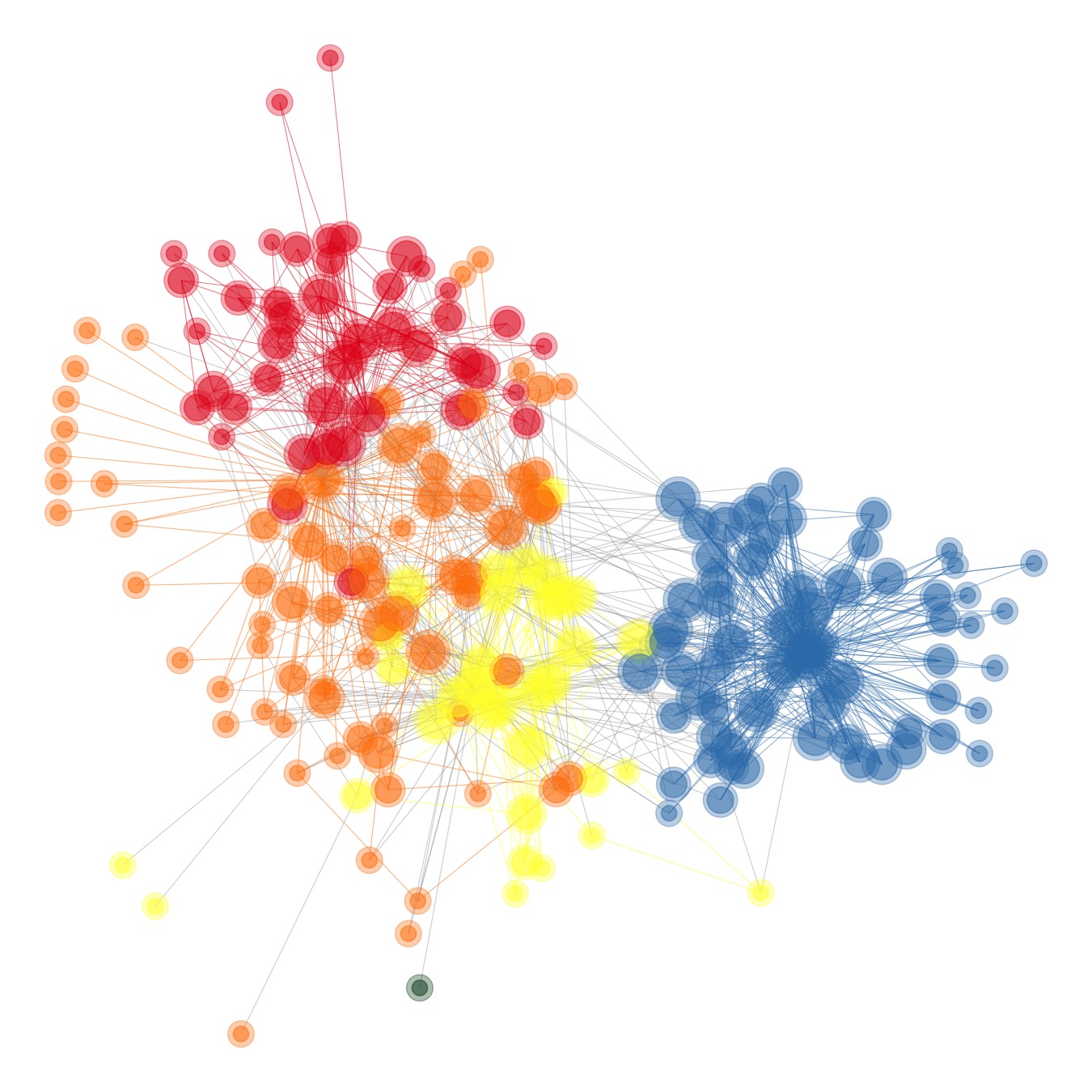 L. 5 (2006–2010)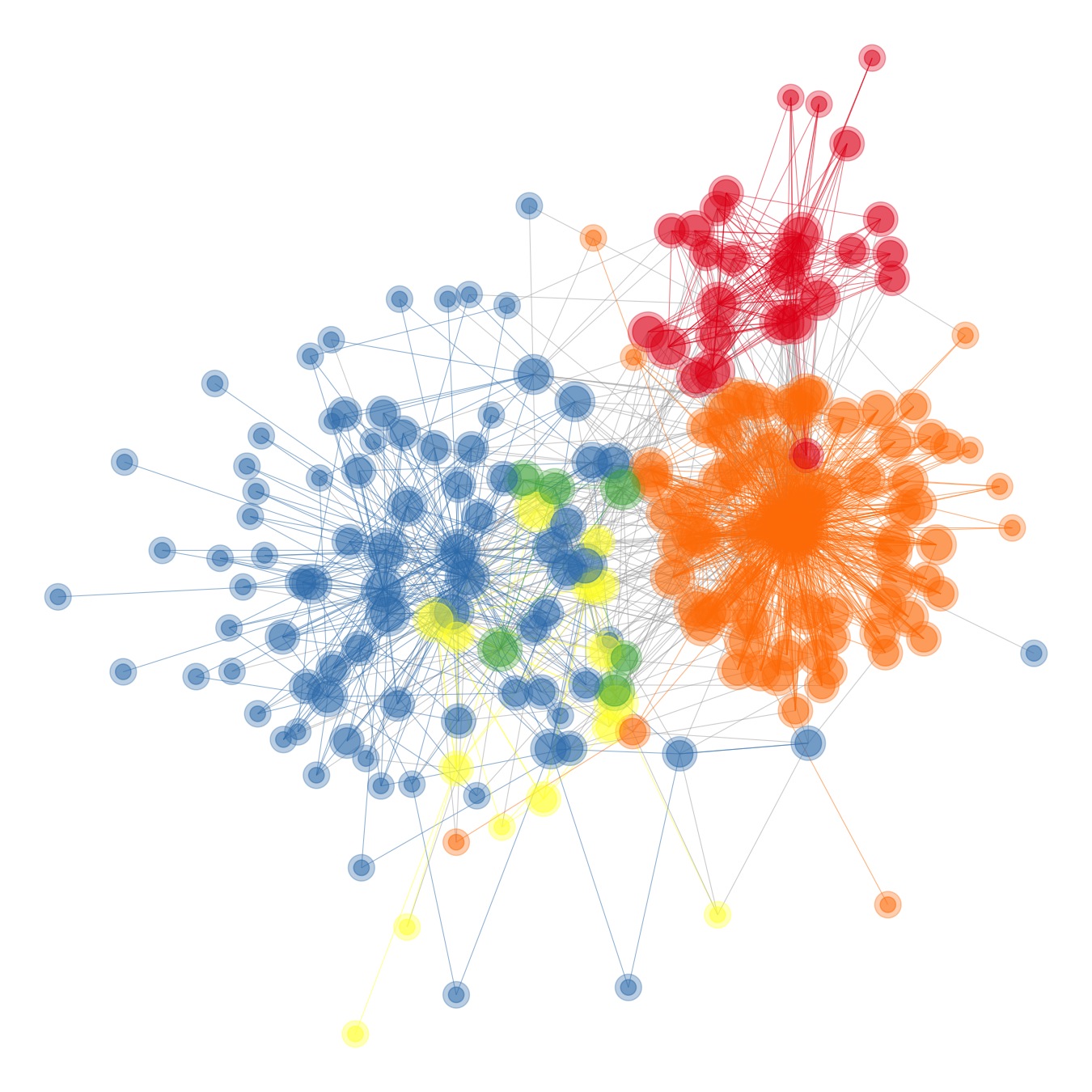 L. 6 (2010–2013)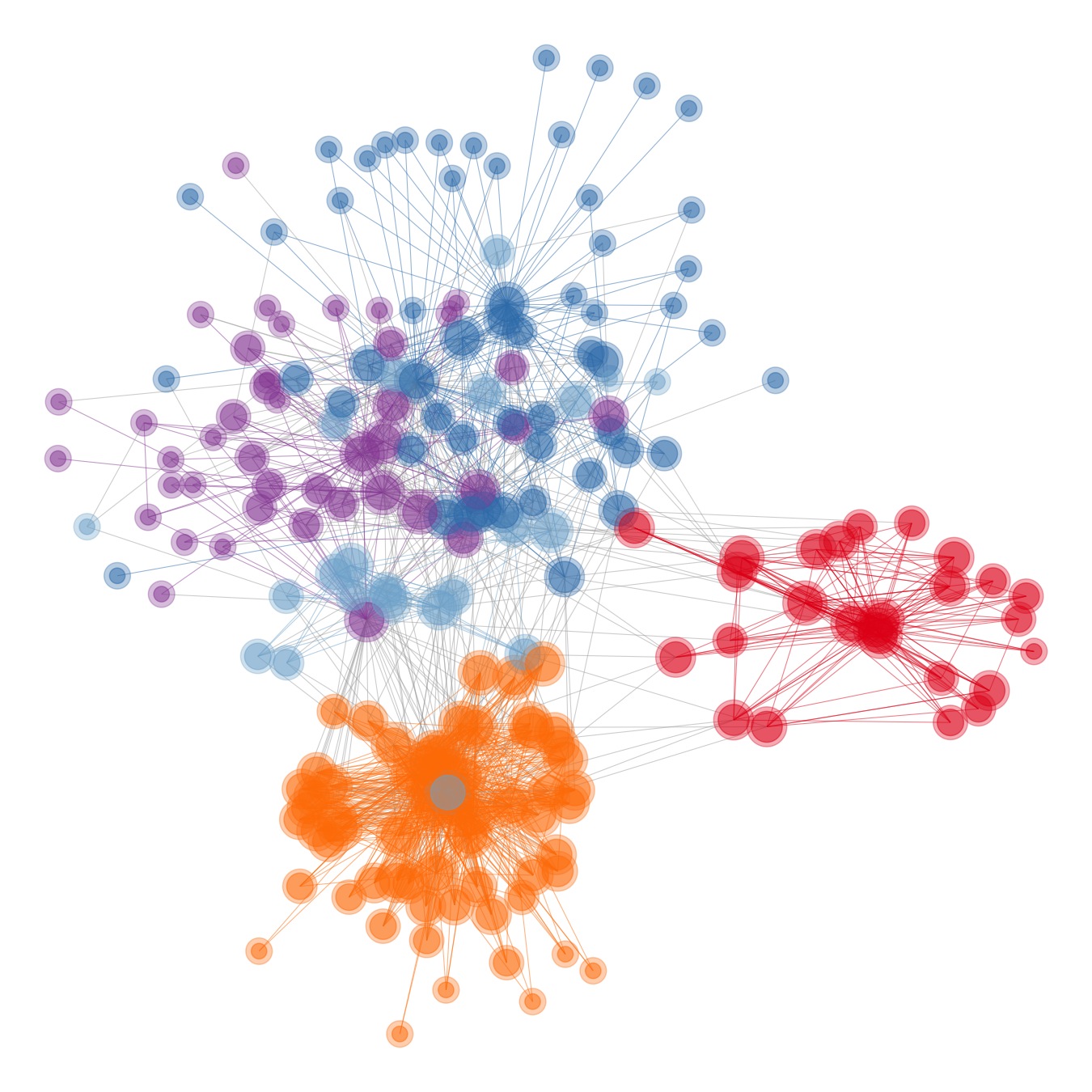 L. 7 (2013–)

Senát (upper chamber)
L. 2 (1996–1998)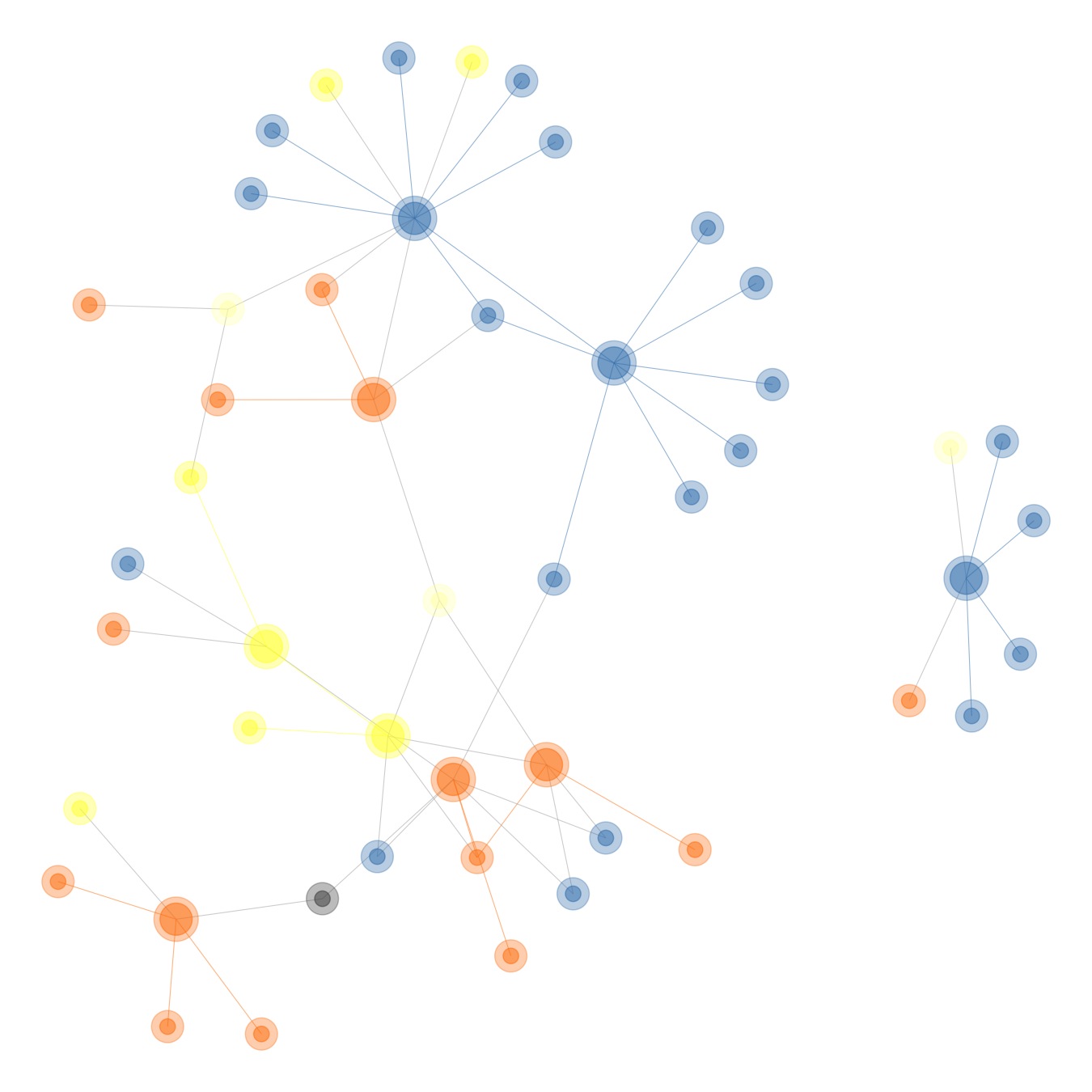 L. 3 (1998–2002)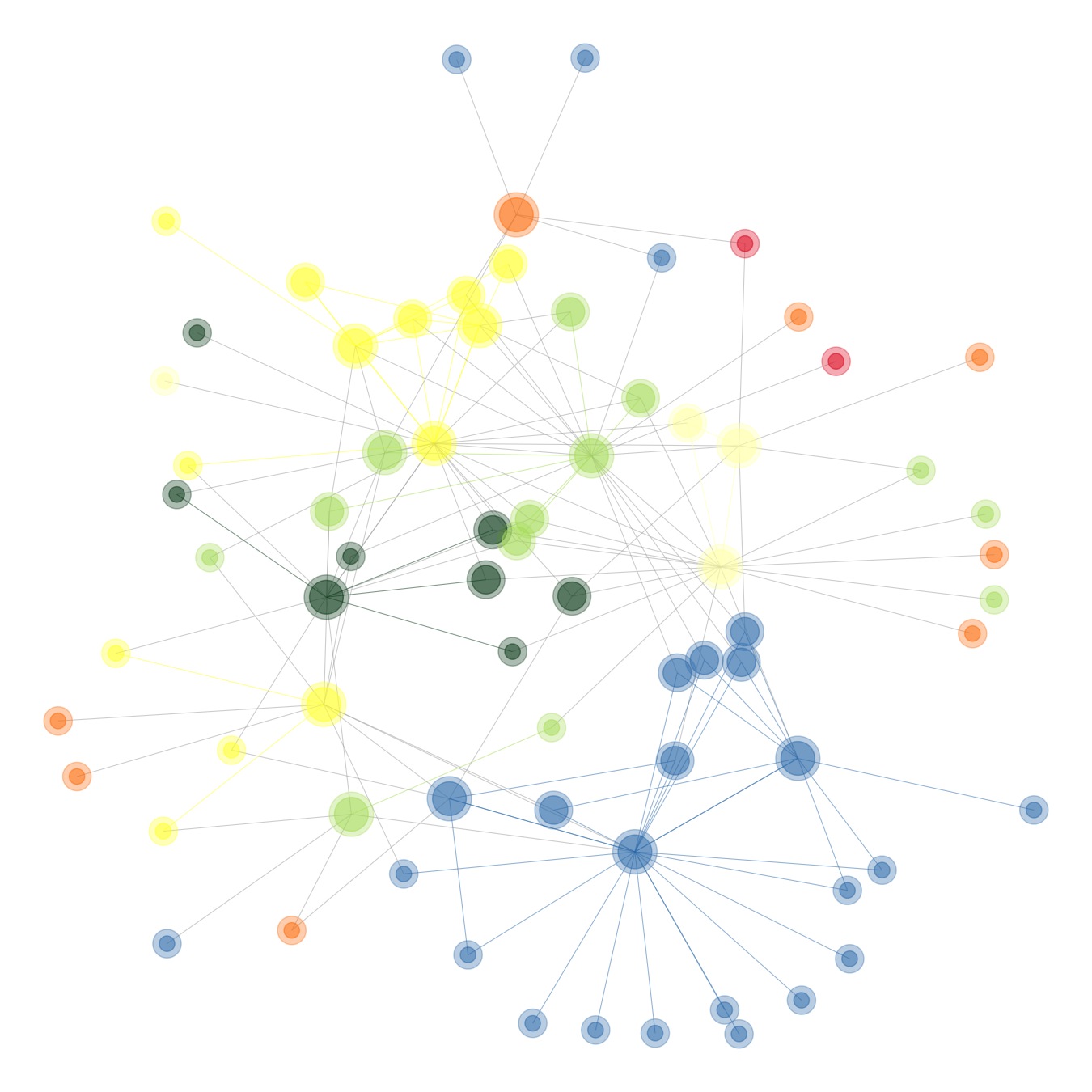 L. 4 (2002–2006)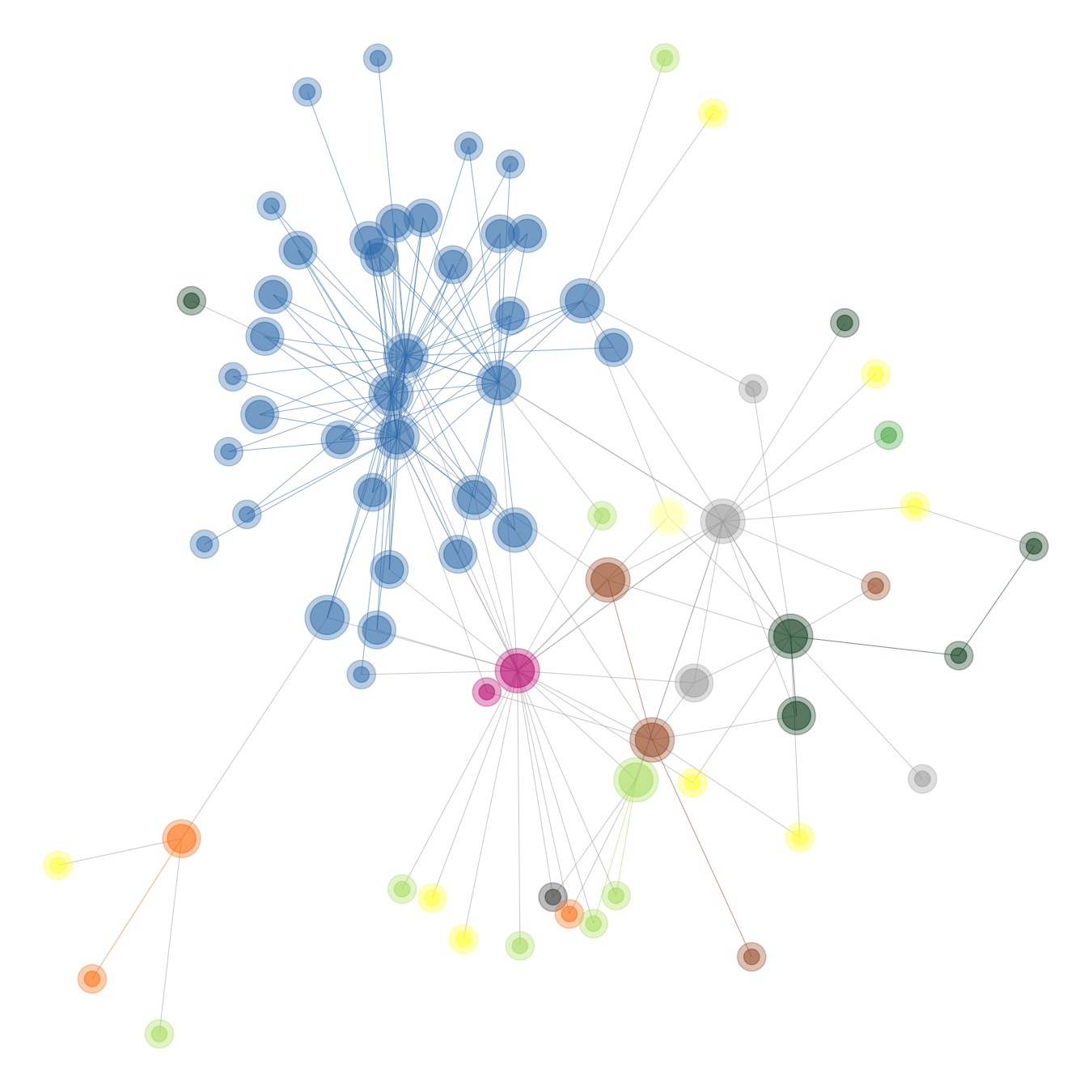 L. 5 (2006–2010)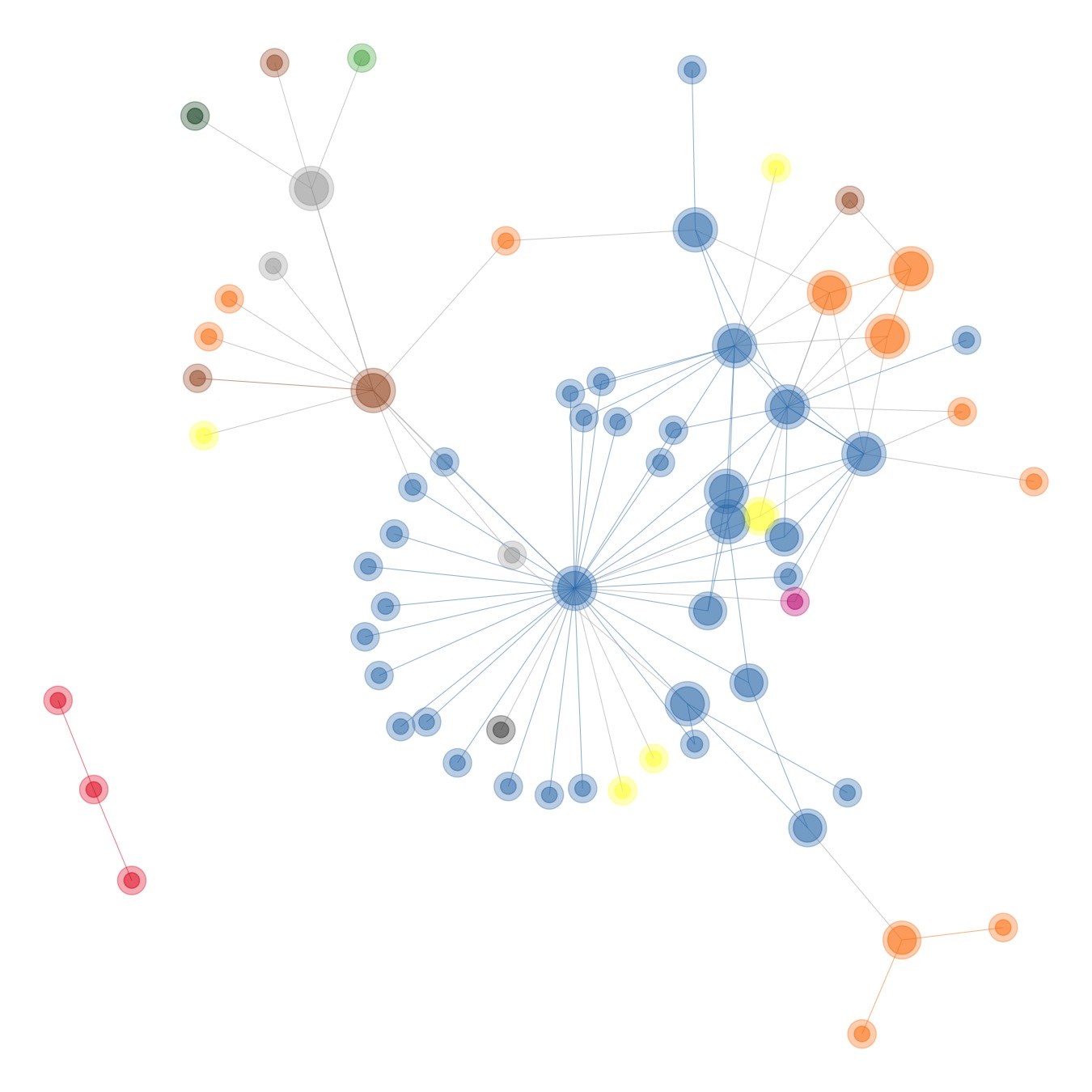 L. 6 (2010–2013)

L. 7 (2013–)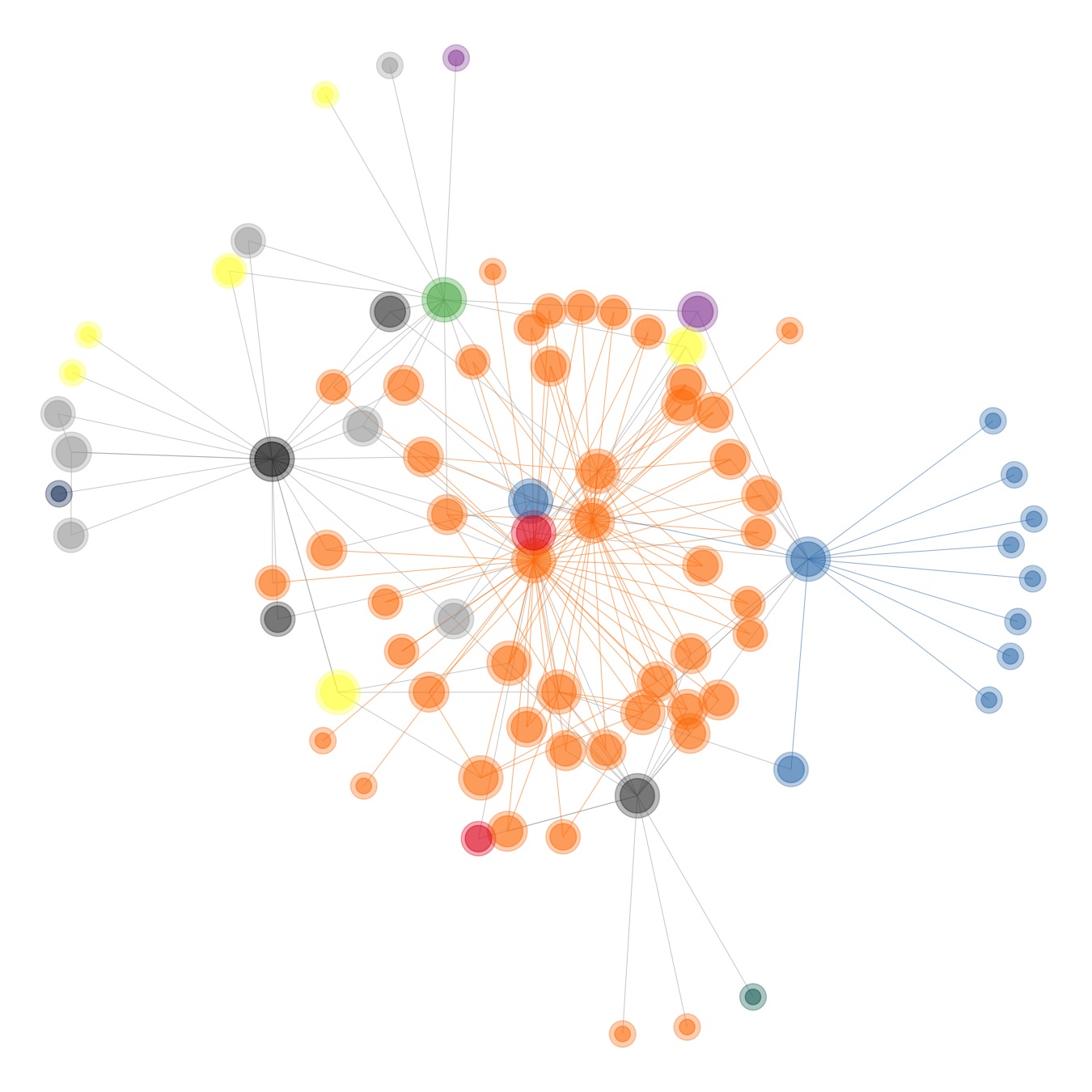 Party groups
KSCM

Komunistická Strana Čech a Moravy, red

CSSD

Česká strana sociálně demokratická, orange

SPO

Strana Práv Občanů (upper chamber only), teal

SZ

Strana Zelených, green

KDU

Křesťanská a demokratická unie, yellow

PIR

Česká pirátská strana (upper chamber only), black

NEZ

NEZÁVISLÍ (upper chamber only), magenta

ANO2011

Akce nespokojených občanů, dark blue

VV

Věci veřejné, light blue

SNKED

SNK Evropští demokraté (upper chamber only), brown

4KOAL

Čtyřkoalice (upper chamber only), light green

ODA

Občanská demokratická aliance, light yellow

US

Unie Svobody–Demokratická unie, dark green

ODS

Občanská demokratická strana, blue

TOP09

Tradice Odpovědnost Prosperita, purple

USVIT

Úsvit přímé demokracie (lower chamber only), light green

SPR

Republikáni Miroslava Sládka (lower chamber only), dark grey

NK

Nestraníci (upper chamber only), dark grey

IND

Independents, light grey